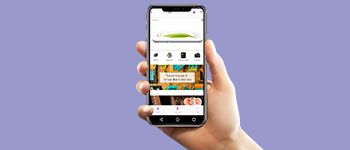 Purpletree Mobile application for opencart allows opencart store owner to convert there opencart store website into mobile application without the headache of creating the app and entering the products again. Just purchase the Purpletree mobile app for opencart from Purpletree software to list your app in Google play store and App Store. We will create hybrid mobile app for your Opencart store within a day. No need to wait a long time as we will give you app not later than a day.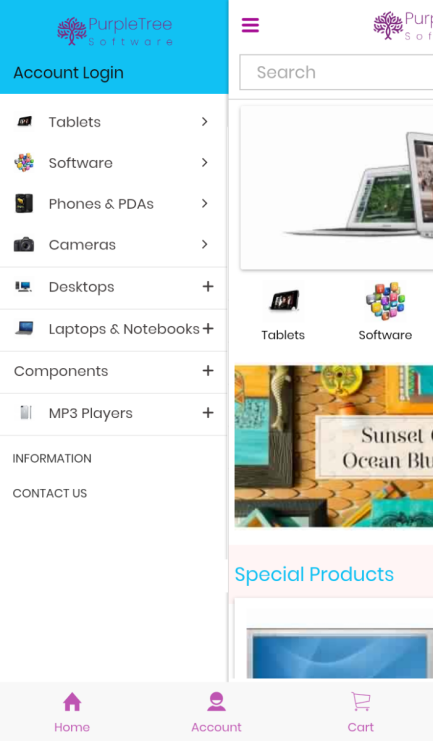 You can purchase the mobile app from https://www.purpletreesoftware.com/mobile-application-opencart.html with some clicks. On purchase we don't ask for any technical details. You need to have an already existing OpenCart v3 based website and that's it. Even if you don't have existing Opencart v3 based website we would setup your opencart website but as additional task and cost.
On purchasing the Mobile Application for Opencart 3 you would get android app which could be published on Google Play store very easily. We do have additional option if you want us means Purpletree Software Team to publish the Android app on Google play store, but must purchase Publish Android App for me option along with app. Then only we would be happy to publish the Android App on your Google Play store. One more thing is that you must have Paid Google Developer account for us publish the Android app on google play store and have to share the credentials for the same with us.
There as an also option to Buy IOS App from the product page, buy purchasing IOS app we would provide you the IOS app along with Android app. You could publish the IOS app on Apple App Store instantly, or you could also purchase Publish IOS App for me. If you purchase this then you just have to sit at home without any worries we will provide you the IOS app and publish it on Apple App store. We would need Apple Paid Developer account for the same, just give us the credentials so that we can publish it on Apple App store. Comparing it to Android app, it may take little bit more time for IOS app as Apple App store takes more time to review and approve the IOS app.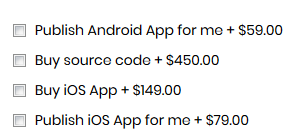 Apart from all the above options there as an extra option, as we would provide you the prebuilt mobile app as you can check the demo of the app, we would just set your website store and install the API extension on your Opencart Store for our app to work properly as you can see in the demo, if there is any issue in the app which will not be there as the app is put to Live after numerous testing stages. We would be happy to solve any issue in it but if you need any modification in app that is not covered in it, that modification can be done at as an additional task. Or there is an option to Buy source code. Using which you could modify the app as per your requirement; we will give you full source code of the app so that you can modify it at any point. Just purchase this option along with app.
Purpletree Multi Vendor Marketplace for Opencart is also compatible with Purpletree Mobile application for Opencart 3. If Purpletree Multivendor is enabled and configured in app then even seller could use the app very efficiently.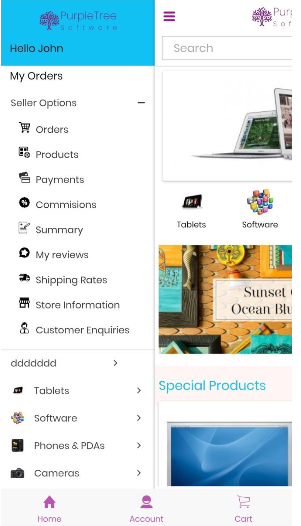 After successfully placing the order just open the open a ticket from our helpdesk and we will provide your branded mobile application.
More details of Purpletree opencart mobile app can be found here.