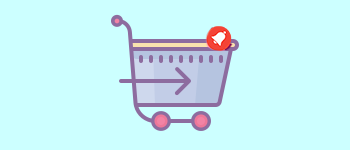 Purpletree abandoned cart reminder is a very powerful extension for e-commerce websites and businesses. Opencart abandoned cart is sent an email to the customer who forgets a website without purchasing the product. When a customer is login self-account and adds to cart one and more than one product in the cart. Customer forgets place orders after adding to cart products. In this situation, Reminder mail will be sent to the customer automatically according to cron set from the admin side.
Purpletree abandoned carts are sent a mail to people who forget partway through checkout. Benefits of Purpletree abandoned cart, Email has sent automatically to customers. Common reasons, the customer forgets online cart included as forget, cost of the product, shipping charge, large checkout process, web site issue, exchange policy and return policy, comparison other website product cost.
When a customer is a login our website and he adds to cart some product for purchase product. After that, he forgets process to place the order. It is computer intelligence. Admin sent mail automatically for all customers who add to cart for purchase products.
Processes of view list of customers who leave the added product to cart without place order given below.
Benefits of Purpletree abandoned cart:
Increase product sales.
Remind your customer that forgot it.
Essay commination.
Re-engage customers.
Improve customer relationships.
Send mail automatically.
View to list of customer who abandons product in cart:
First Admin login our admin panel after that you will have follows a given process.
Go to: Abandoned Cart
You will have to select the abandoned cart list to view all customer products who forget the product in the cart without the checkout process complete.
Admin can send mail one by one. To send mail one by one, you will have to select a checkbox who you want to send mail. The customer placed an order after that remove the product from the list automatically.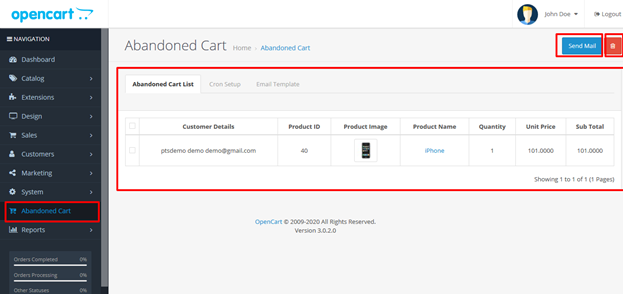 Set cron for send mail automatically:
Set cron for automatically send mail. Admin set cron for automatically mail sent. Sent mail to all customers who leave the product in a cart without place order. The first select checkbox in front of the date name and select time. Mail sent only selected days. Admin can set time and day for mail triggers.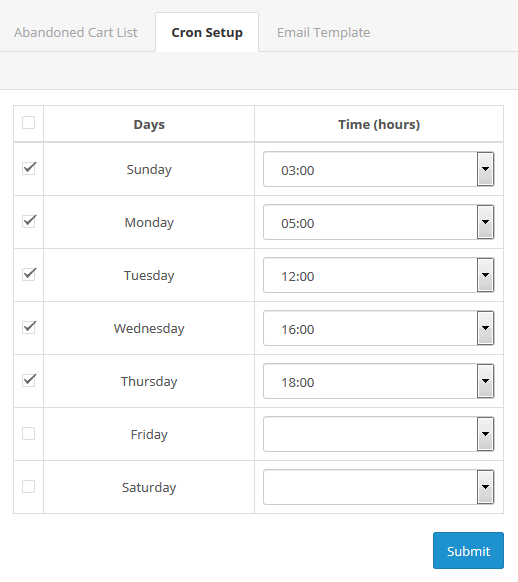 Set mail template for customer mail:
Admin can set email headers and content for customer mail. Admin can use variable for mail content. Some variables can use only who given in the hint section. Another variable cannot use in mail content. So admin will have to use only the given variable.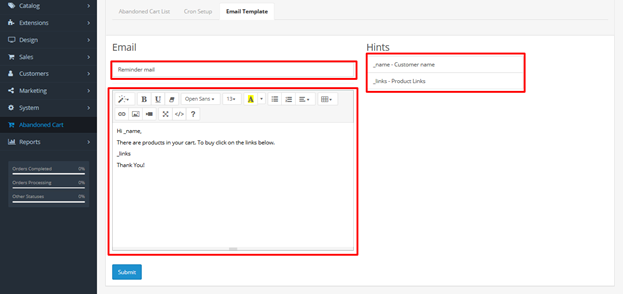 Mostly customer thinks to purchase the product. Product sales will increase. Purpletree abandoned cart is the very easiest way to reminding our customers about their products.
More details of Purpletree Opencart Abandoned Carts Reminder can be found here.