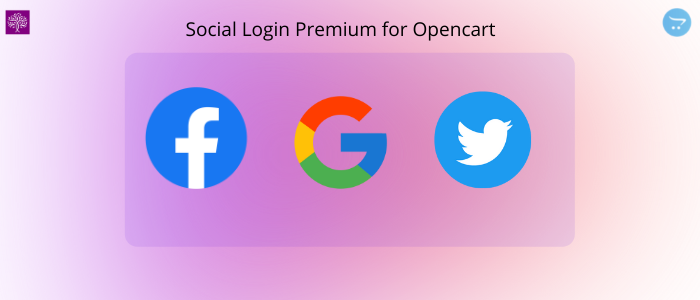 Social Login has become an essential feature in E-commerce websites. Without it, you could lose sales or customers. Purpletree top-selling Opencart Extension, Opencart Social login will be very helping to integrate this feature onto your Opencart eCommerce website
Quick login and Orders
Opencart Social Login Extension extension allows customers to log in to social sites easily. Users just need to click on the desired social platform such as Facebook, Google, Twitter. After that, they can log in to their account. It's easy to set up and allows customers to log in as they wish. This will make your market more accessible and help you attract premium customers.
(To get the best-selling Purpletree Opencart Social login Extension click here. )
Reducing failed carts and bounce rates
Sometimes users are unable to check-in and leave the checkout process. However, with this extension, users can instantly check in and place orders. This will increase sales and decrease bounce rates.
Have large user data
Administrators of websites can access more user data, which can be used to promote businesses and identify high-sales customers.
Increase trust in consumers
Customers feel more comfortable signing up on popular social media sites than submitting their information to an alternative eCommerce site. This is how eCommerce sites can gain the trust of current customers.
Reducing dependence on extreme personal information
Although the client may be reluctant to give out personal information such as his personal contact number and mail ids, he might consider signing up for social media sites. According to a Management project survey, social networking sites are preferred over-sharing highly personal information.
Users don't need to remember many passwords
Clients don't need to remember login credentials. They can check in as often as they need with seller credentials. This is very useful for both the owner and the buyer. If your website doesn't have this, you will likely lose sales.
How to log in using Social site credentials
Please go to My Account at Opencart website Homepage, then login to the website,
Then, go to Returning Customer Section,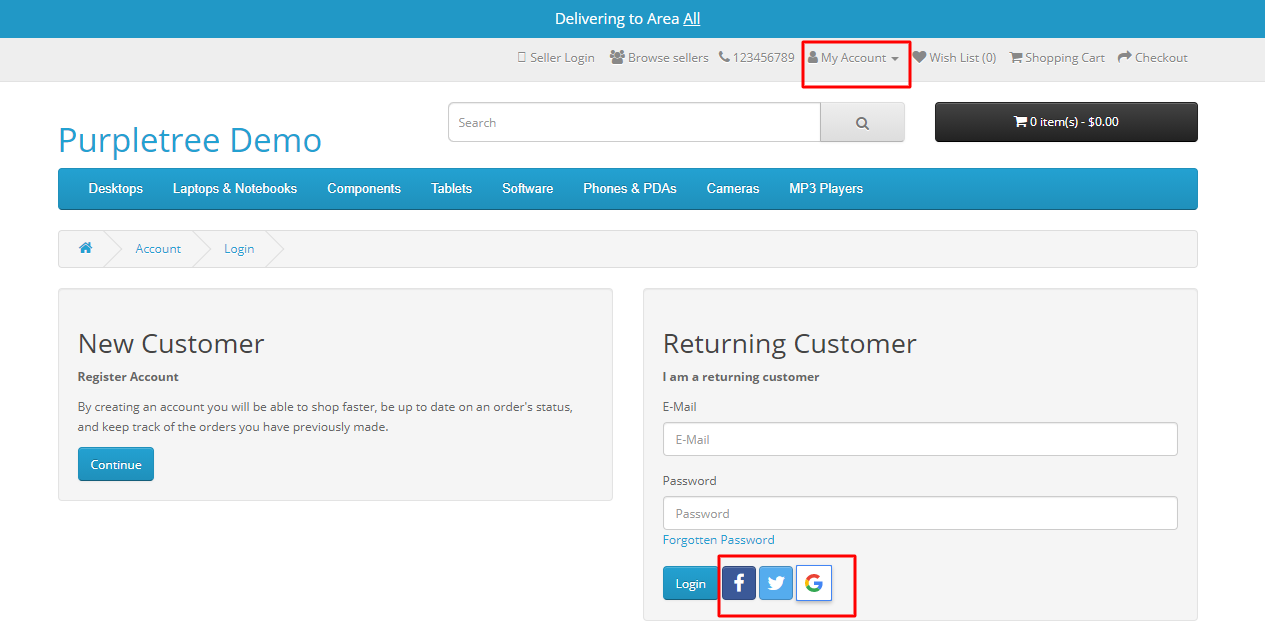 Select the social login platform through which you want to log in, we are selecting Google login here,
Then you will be redirected to Google/Facebook/Twitter login page, where you can log in to these social media platforms, You just need to fill up a simple login form, or if you already login to that media platform you will just need to redirected and will be automatically login without entering any credentials of your social media platform.
After successfully login to/redirect to these social media platforms, you will be login to the Opencart Store.
Now you are successfully login to the Opencart Store, you can check your Opencart details here.
See the below image: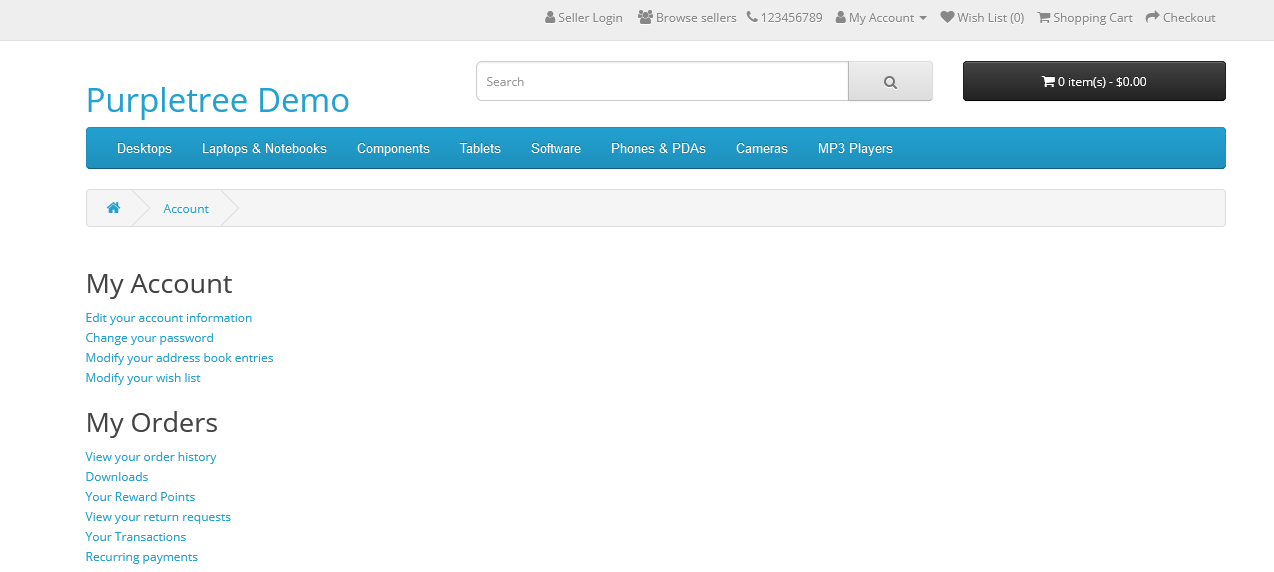 You can also add further information here like mobile numbers, addresses, etc that were not provided during the login using social media.
Check one more Article related to the Opencart Social Login Extension here.