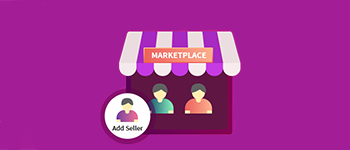 Purlpletree Opencart Multivendor marketplace is a great extension to make a multi-seller or vendor. You can convert your opencart eCommerce website to multiple sellers or vendors and stores. This extension is a great tool to convert into a multi-functioning marketplace. It provides us many advanced features for multi-store. It allows adding sellers from admin. Seller can have a control panel separately. He changes the seller level setting to his customers. Seller is a person who sells the product under the admin policy according to multivendor.
How to add seller form admin?
Go to admin > Customers > Customers
First of all, you can click on the customers menu and after that you will have to click on customers. After that you will get the customer list on the following page.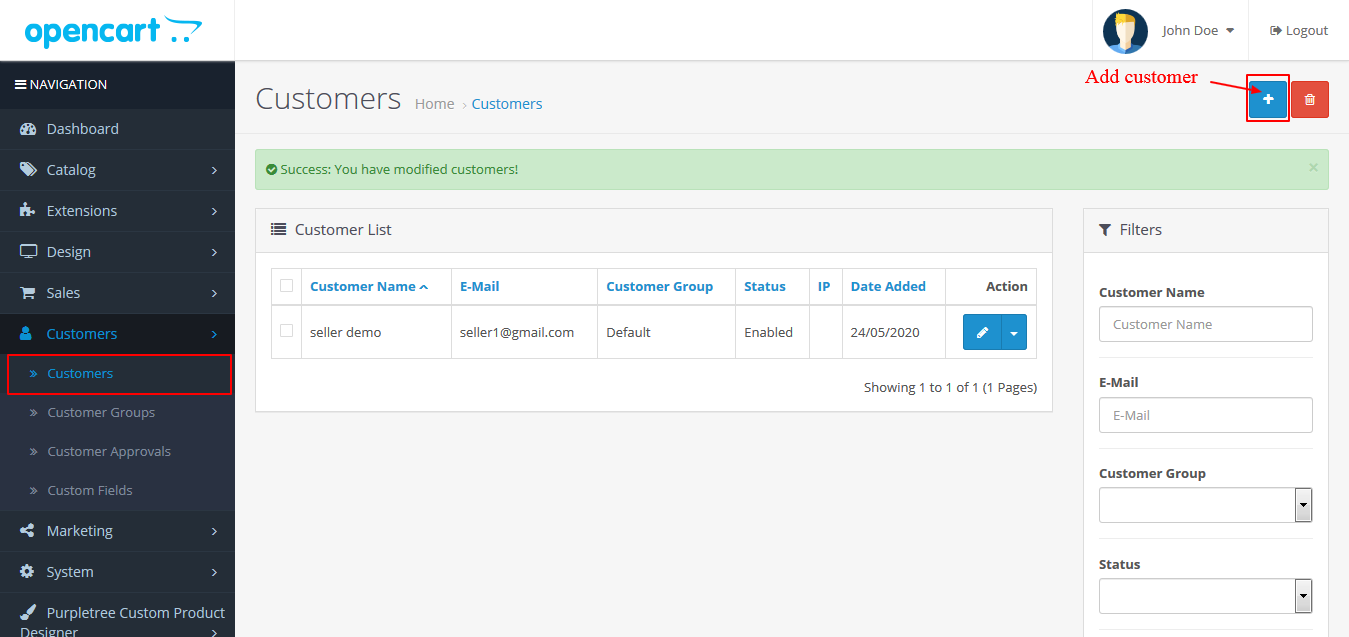 For add seller click on add customer button and after that you will get a customer detail bank form to make customers. We will fill all fields like name, last name, phone, password, address, and group, etc. you will see add customer page like as given below.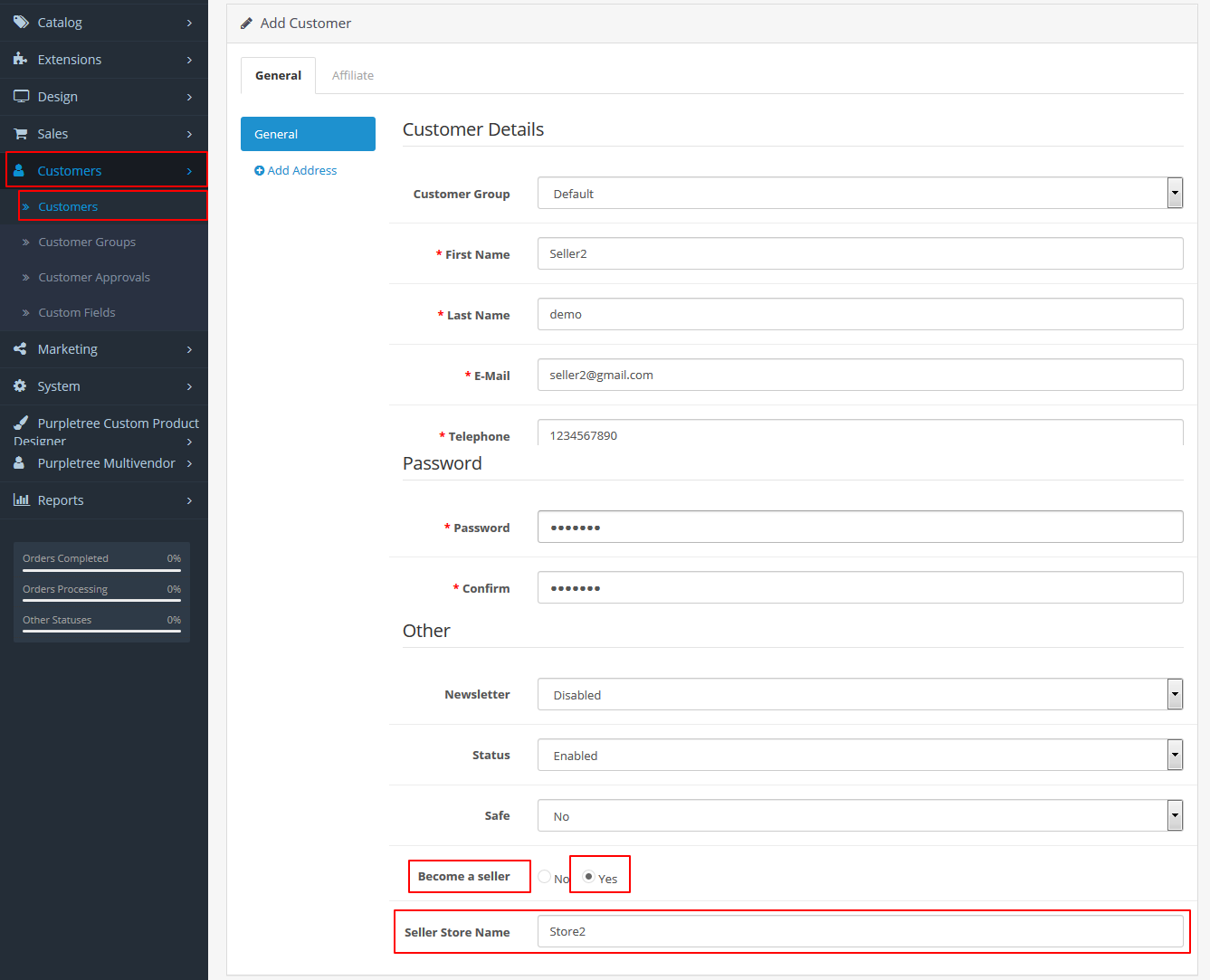 List of seller:
After saving the seller detail you will get a list of sellers. You will have to follow the steps.
Go to admin > purpletree multivendor > sellers
As soon as you click on the seller sub menu you will age the following page.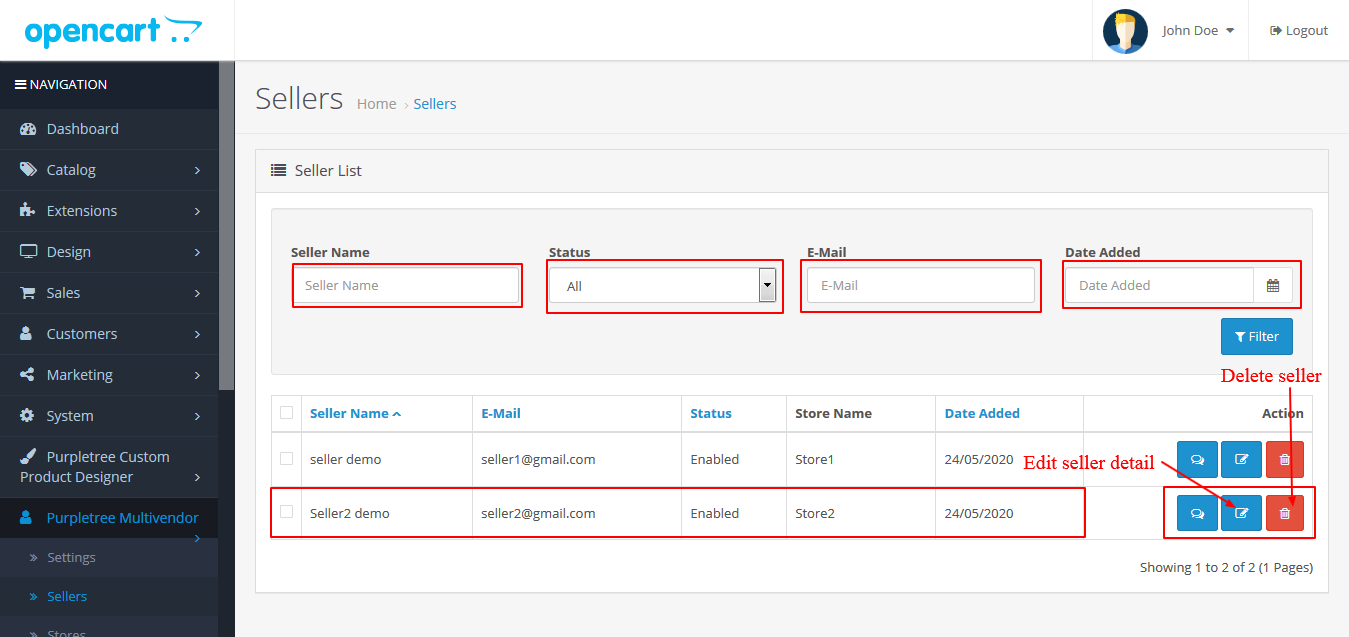 Now we can see the new seller like "seller2 demo". We can edit and delete the seller also here. And change status for the edit seller button. We can filter the seller by seller name, status, email, and date added also. When you have added seller after that you can see store also in-store list. You can see the seller store-in-store list. For seeing the store you will have to click on purpletree multivendor and click on stores sub-menu also. After that you will have to get a store list like as given below. You should have to approve the store to view the seller and customer on the frontend.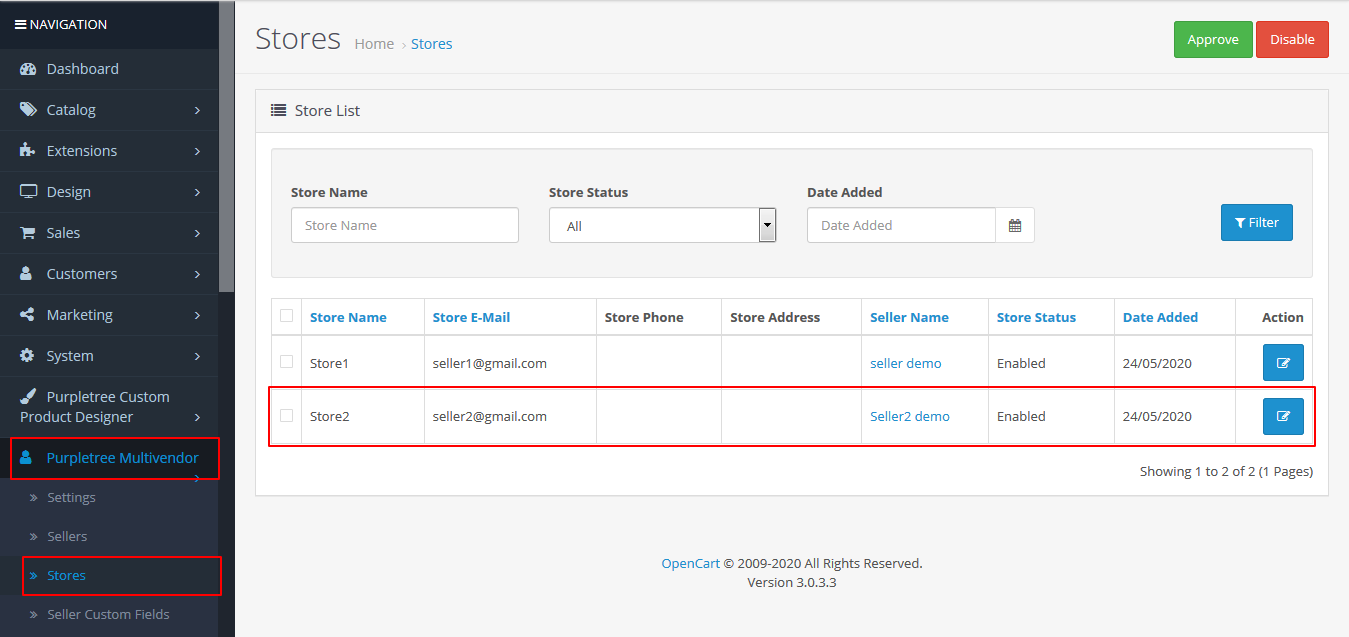 More details of Purpletree Opencart Complete Multivendor Marketplace can be found here.