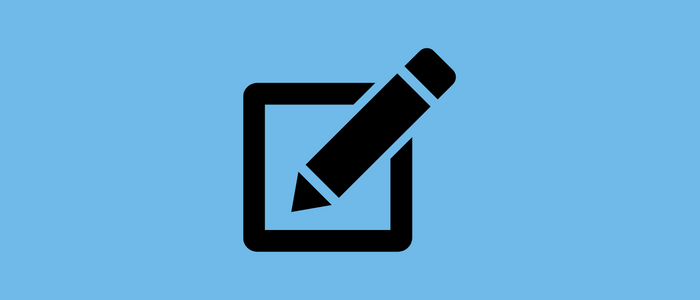 Purpletree OpenCart Multi Vendor Marketplace has launched the multi-vendor Extension versions compatible with Opencart 4. x.x.x, Purpletree Multi-Vendor offers the primer solution to impart multi-seller marketplace functionality to your existing OpenCart store. This extension of multi-vendor by Purpletree Software has sold 1600+ on the opencart.com marketplace alone making it the world's no. 1 selling extension.

You must be aware that Opencart has launched new versions, Opencart 4.0.0.0, 4.0.1.0, and 4.0.1.1. The installation process of Opencart MultiVendor/Extension is very different than that of OpenCart 3. x or earlier 2.3X.

The installation of multi-vendor by Purpletree on OpenCart 4. x is described in the OpenCart Extension installation knowledge base article.

If you are facing an issue in installing/activating opencart multi-vendor/ or any Opencart Extension on version. We have prepared a list of the possible reason for the same.
First, you will upload the extension in Admin>Extensions>Installer.
Wait till the blue button slows the revolving arrow. When revolving stops, means the extension is uploaded,

Then move to the next step.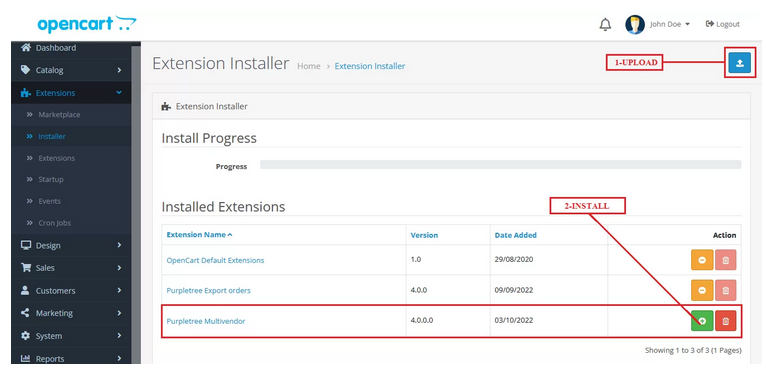 Then, Click on the green button plus the icon for installation.

When you click, after that multivendor extension/Any other Opencart installation starts,
You need to stand by till when the advancement bar finishes with a blue tone,

It takes some in stacking, so leave it inactive until it finishes. If not, the multivendor extension won't be introduced.

You need to wait till the time when the progress bar completes with blue colour,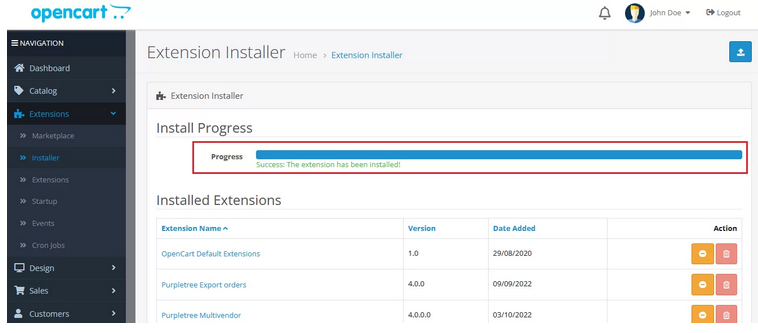 It takes some time in loading, so leave it idle until it completes. Otherwise, the extension will not be installed.
Permissions not granted in User Groups
It might possible you have not granted permission in user groups for the Extension installed, please go to Go To "System>Users>User group>Edit Administrator"


When you edit Administrator after that you need to set permission from the extensions section.
Only permission needs to be given in the Extensions section for both Access and Modify.
For other OpenCart Extensions, permissions will be different based you can easily identify them and apply them accordingly.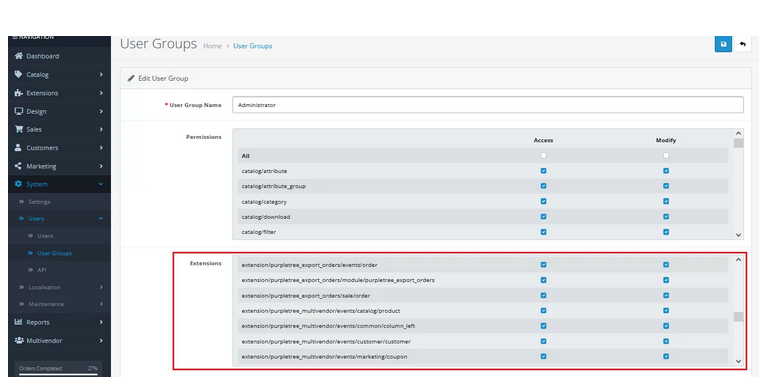 It is also possible you have not run the upgrade database option in the multi-vendor admin menu, If you are seeing some database-related error, please run the upgrade database option.
Insufficient Server Capacities
It might be possible, that you have not configured the proper parameters as required in the server.
You should have the below parameters configured.
Important Note for installing OpenCart Multi-Vendor for 4. x
upload_max_filesize-20M
max_execution_time-120
post_max_size-20M