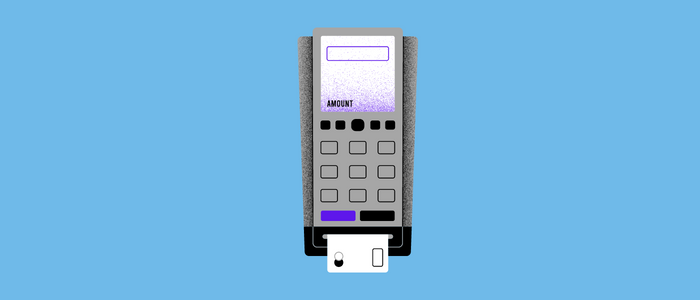 Purpletree Opencart POS system has a receipt feature included in the extension itself, in it, you can set the Logo of the receipt, the Store details of the receipt and the Footer section of receipt from OpenCart website admin of pos.
The OpenCart Admin can easily manage the top and footer section of POs receipts. The POS receipt shows Items, Quantity, Rate, Total Amount, Taxes, Discounts, Total, total items, Total quantity etc.
Logo of the POS receipt
The logo will come on the receipt of the store. You can set it from the Opencart settings.
Go to system>Settings>Image>Store Logo
Whatever image will be set here, it will be shown at the top of the receipt.

To set the receipt store detail.
Please go to Admin>POs>Settings>Set Receipt Store Details.
Wherever will be written at this place it will show at the top of the receipt as Store Name alike. Receipt store generally gives the information of Store to the Customer like name, address, or any special thing you want to inform you store customers.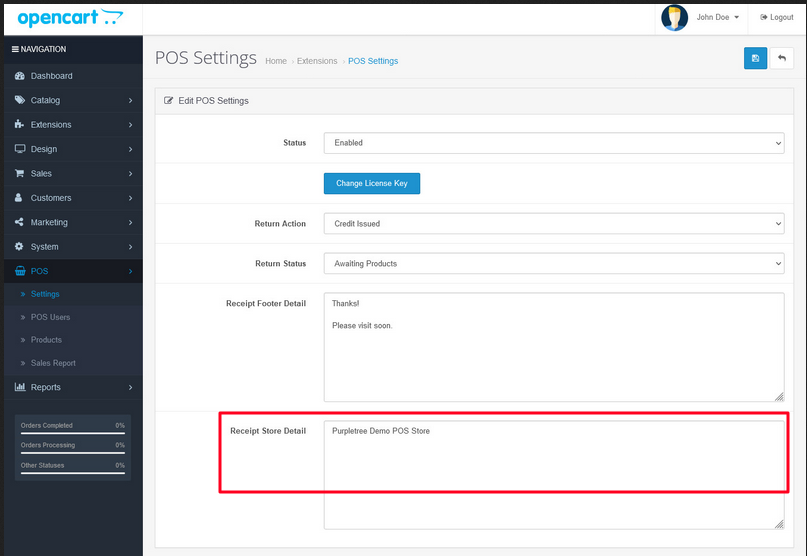 For setting up receipt Footer Detail,
Please go to Admin>POS>Settings>Receipt Store Details.
Whatever will be written here it will show in the footer section of the receipt. In the receipt footer details, you can put the thanks message or anything specific you want to inform your customers like a second purchase offer, Any new launches.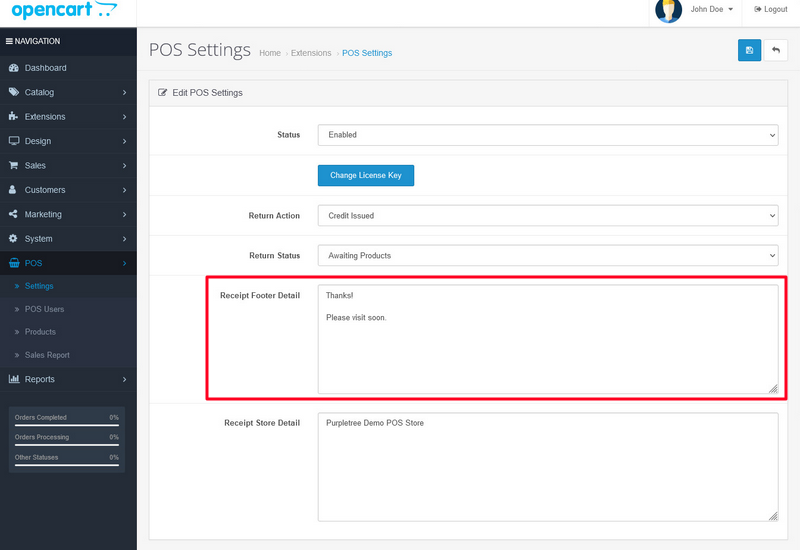 Go to Orders in POS.
Filter the Orders based on needs.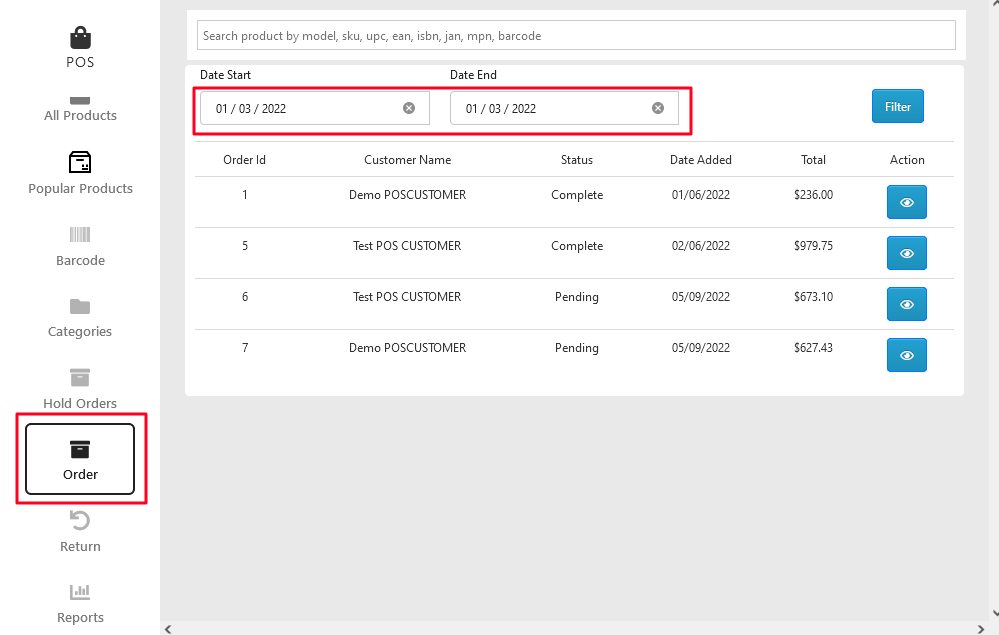 Then click on the view Order Button.
The following window will open.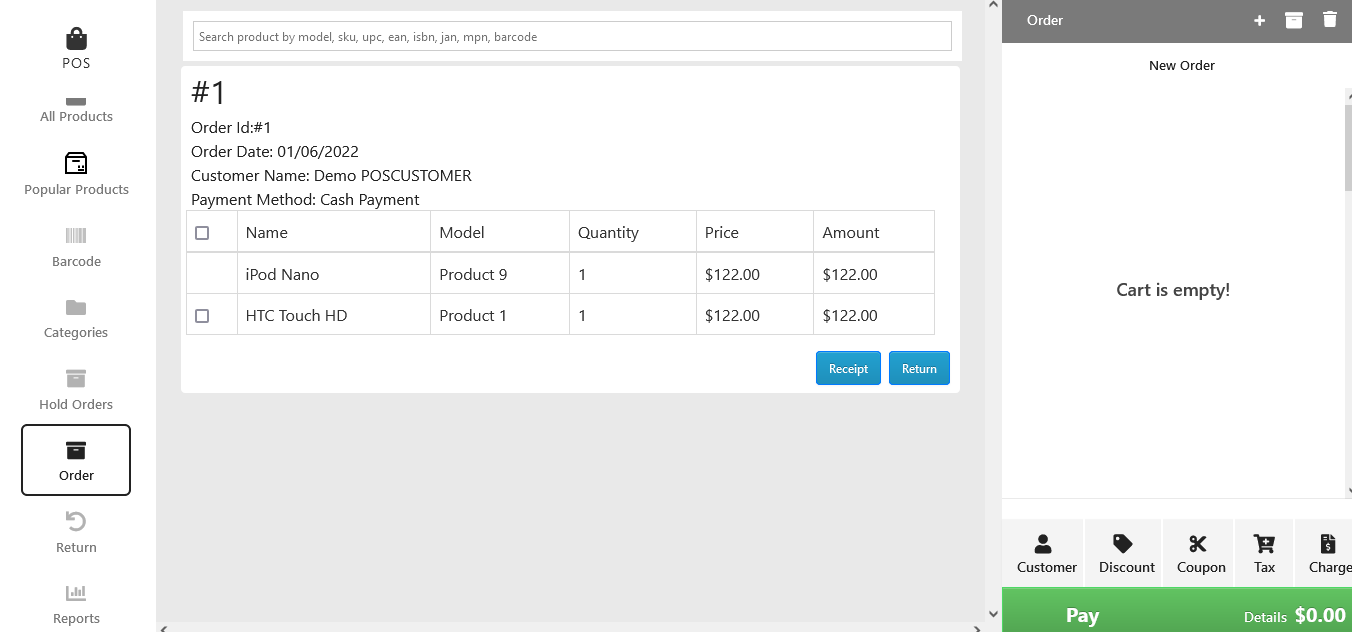 Click on Receipt.
Then, the Receipt will be generated.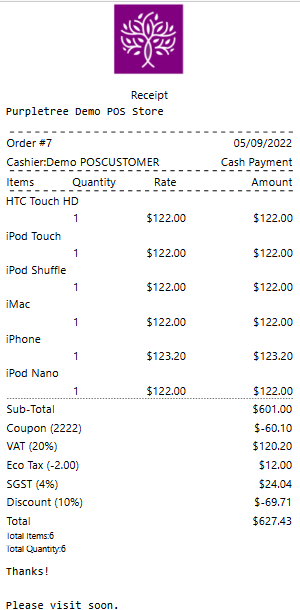 Return Orders in OpenCart POS
You can also see the return section beside the receipt option.
Here you can first select the product to be returned, Then fill out the return form, Then pos comment and you can submit it.