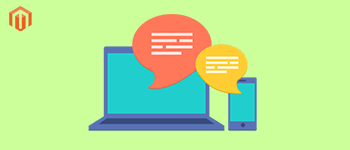 Purpletree Magento 2 RMA allows Customers to easily return the product from their account, as this functionality is not provided by Magento itself. Magento RMA (return merchandise authorization) allows customers and admin to easily manage the workflow of return items for products purchased by the customer.
There is also the functionality for Email and SMS notification which are sent to customers and admin on various events triggered in Purpletree Magento RMA extension. Like whenever customer raises Return request if u want an admin to receive notification regarding the same on email and SMS that can be easily managed from Purpletree Magento RMA Configuration process.
Email Configuration 
Admin and customer to receive an Email notification on different actions as defined below.
Admin Notification Emails 
Select it to YES, if you want the admin to receive an email notification
Select Email Address on which admin should receive an email notification.
Emails to Admin on different events 
Select events on which admin should receive emails regarding the return.Following are the events
Return Request Initiated
Admin would receive Email Notification when any customer initiate return Request.

Message added by Customer
whenever the customer adds any message in return request, the admin would receive an email notification.
Customer/Guest Notification Emails
 Select "Yes" if you want Customer and guest to receive the notification on various events.
Emails to Customer/Guest on different events
 Customer will receive Email Notifications on following events
Return Request Initiated
 Customer would receive email Notification regarding that their request has been initiated and further action would be taken soon.
Status changed by Admin 
 whenever Admin changes the status of the request, the customer or guest would receive an Email notification from Purpletree RMA
Message added by Admin
 Admin can reply to any customer query for each return request, and receive that message in Email select this option also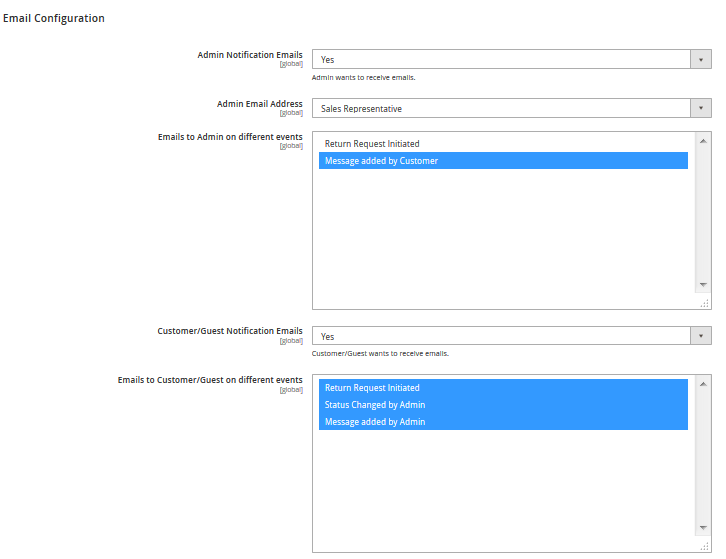 Any Customer who has purchased any product can easily find the button for Return on their Orders Listing and Order detail page from there dashboard after Login to their account, apart from that even if someone purchases anything from website and didn't register on the website can also initiate return request by going to Order detail page in guest form.
If any Guest wants to raise Return request using Purpletree RMA, then they have to first go to their order from Orders and Returns, this is the Magento default page provided for guest who wants to see their order detail and is not a registered customer. There comes the Return Initiated button on the top right and guests can easily raise the return request. if admin changed the order status or Return request status then the guest can also view the Return Status of their request, guests can only communicate with admin using email only to their given email address. And admin can reply directly to their mail or can add a message in the Return Request from admin, if Emails to Guest Notification is Enabled from Configuration then Guest would receive Email regarding events that are selected in if Emails to Guest Notification events like on Request Initiation, Status change by admin and Message added by admin.
More details of Purpletree RMA with SMS for Magento2 can be found here.