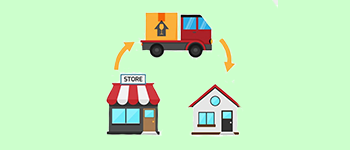 Admin can create shipping charges based on category and product. This Purpletree extension uses a defined set of rule system to easily determine when your shipping charges appear. Grouping the defined products together in a way that is similar to product categories allows you to define specific Opencart shipping method costs for items by admin. Restrict charges based on quantity, total, weight, and other criteria, and then combine multiple charge groups together into a single cost displayed to the customer.
Features in Purpletree Category Shipping extension:-
Admin can define shipping charges on a specific category and products.
Admin can charge a customer according to the zip code location.
Admin has the full choice to make changes in the existing location through zip code.
Set up products based on customer location.
Products can also be assigned to just a single area (Pin Code).
Option to add shipping charges or no charges for shipping for each product for different locations.
Show shipping charges or free delivery on the product page based on location.
Add category/Product based shipping in the Opencart Category Shipping extension:-
Goto Admin > Purpletree Shipping > Shipping Rate > Click to the add button which is on the right side corner of the page.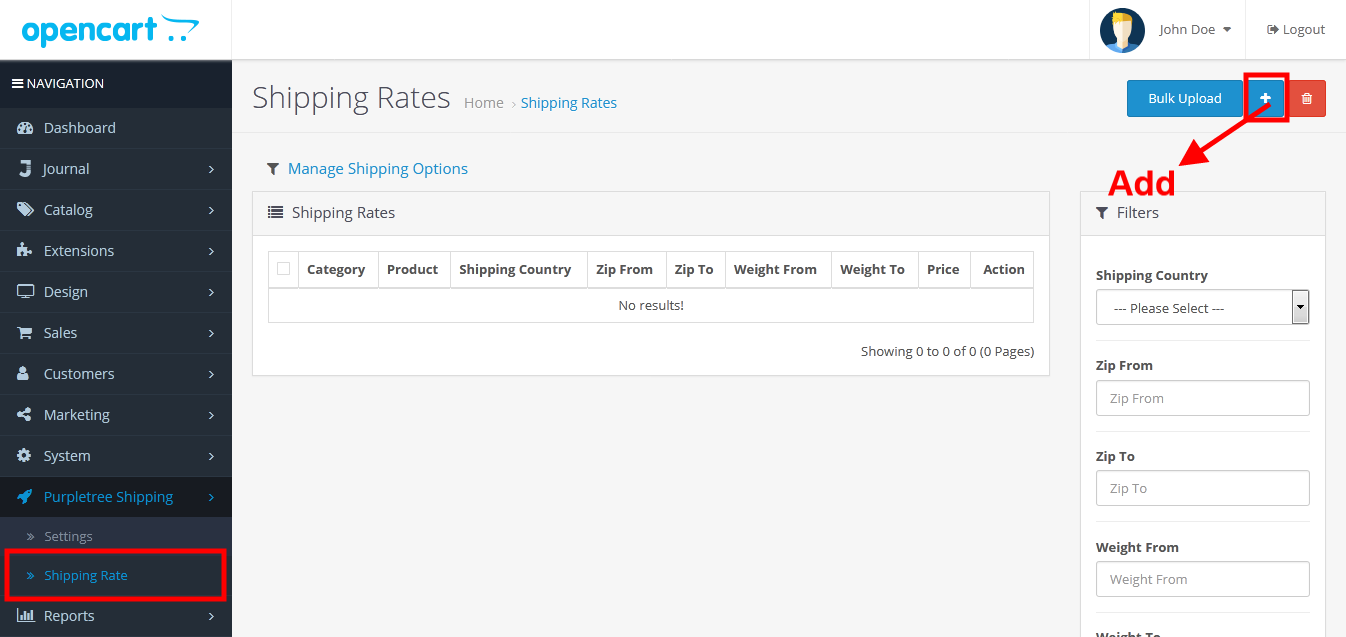 Now, Select the Shipping country, Enter the Zip From to Zip to then enter Weight from to Weight to Enter the shipping cost then finally select on which do you wants to add the shipping charge such as Product or category after select this you need to enter the Product or Category name from the autocomplete dropdown. The finally click to save button which appears on the right side corner of the page.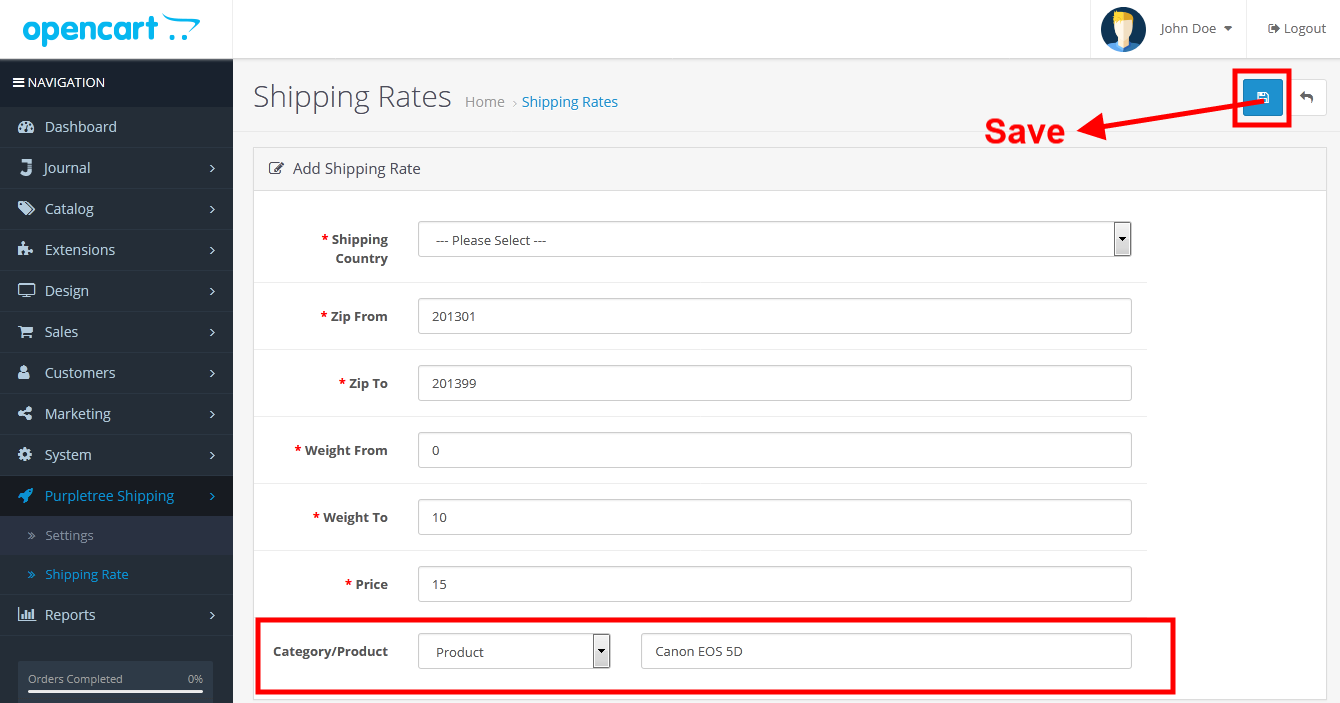 Now, finally whenever customers order the "Canon EOS 5D" product and placed the order between the specified conditions as admin has defined in the shipping rates. Then the shipping amount will apply on the order.
More details of Purpletree Opencart Shipping based on Product / Category / Weight / Zip extension can be found here.