Web to Print (Custom Product Designer) for OpenCart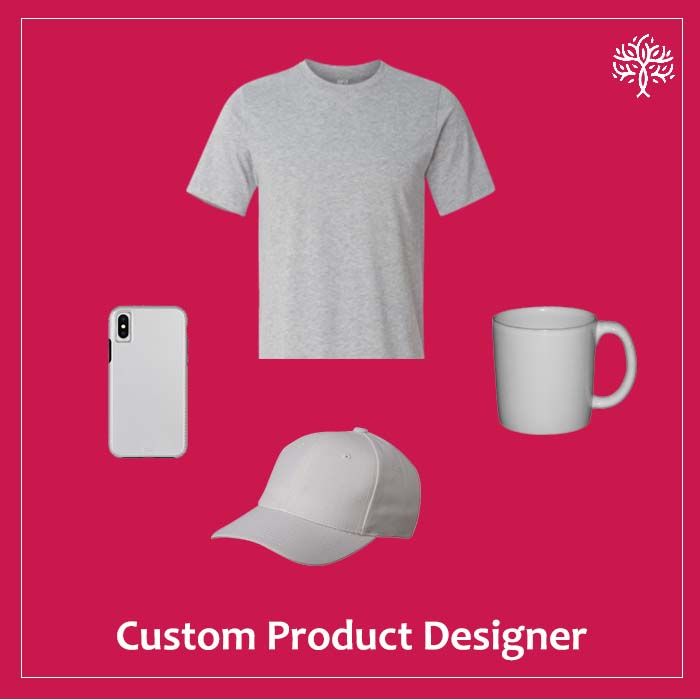 Provides an easy way for customers, so that they can create their own Opencart based web to print custom product design, then the website admin can download high-resolution images and print them seamlessly. Supports multi-layer options, pricing per layer options, custom fonts and so many other features.
Supported Opencart Versions
3.1.0.0_b, 3.0.3.6, 3.0.3.5, 3.0.3.3, 3.0.3.2, 3.0.3.1, 3.0.3.0, 3.0.2.0, 3.0.1.2, 3.0.1.1, 3.0.0.0 (All Opencart 3 Versions)
Demo
Admin Demo
Link: Click here
User: admin
Password: demo123
Frontend Demo
Demo - a
Click Here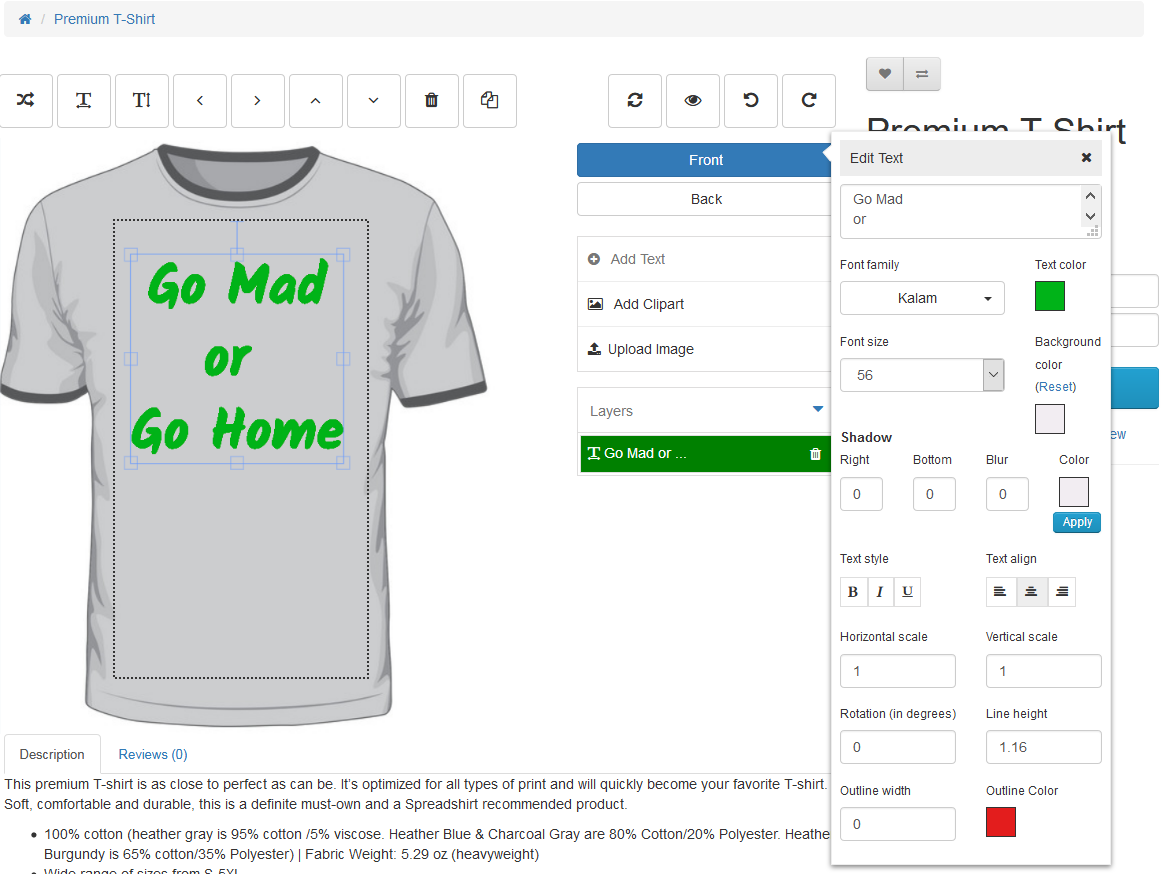 Demo - b
Click Here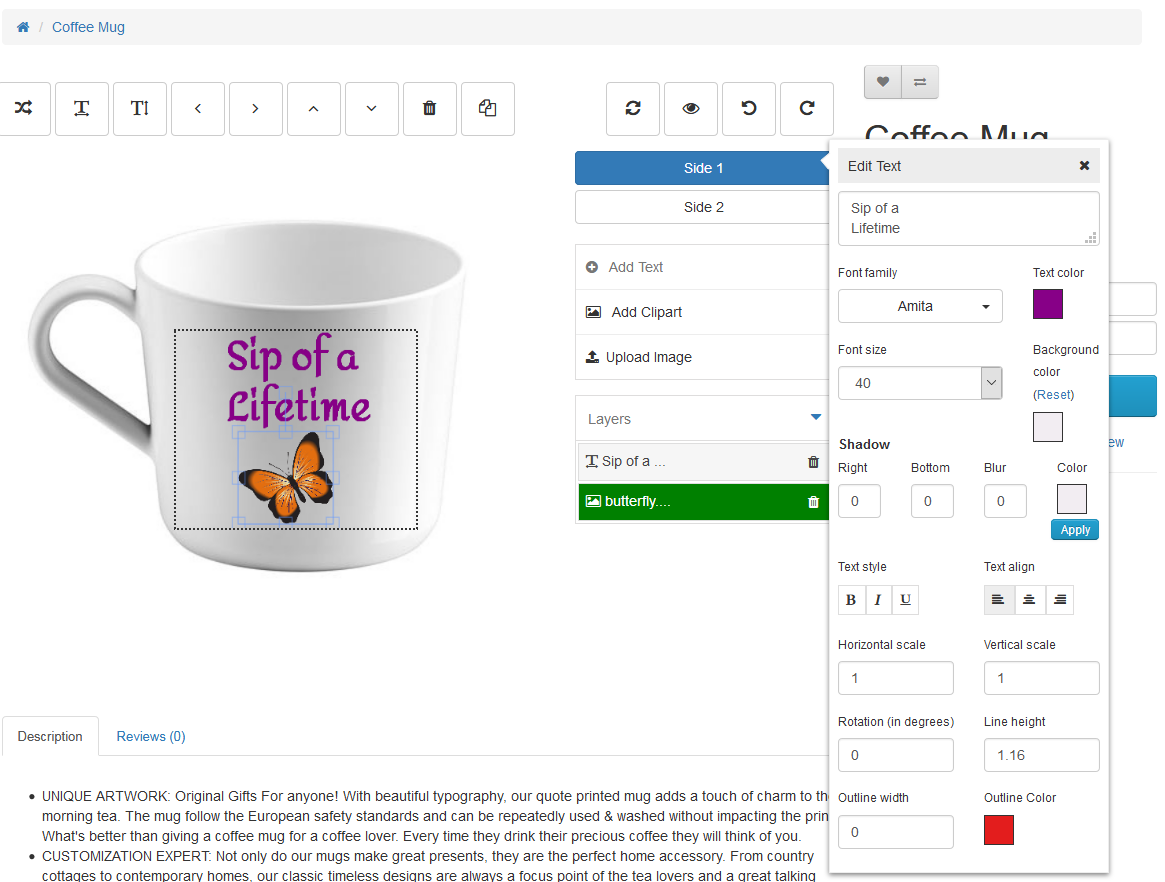 Demo - c
Click Here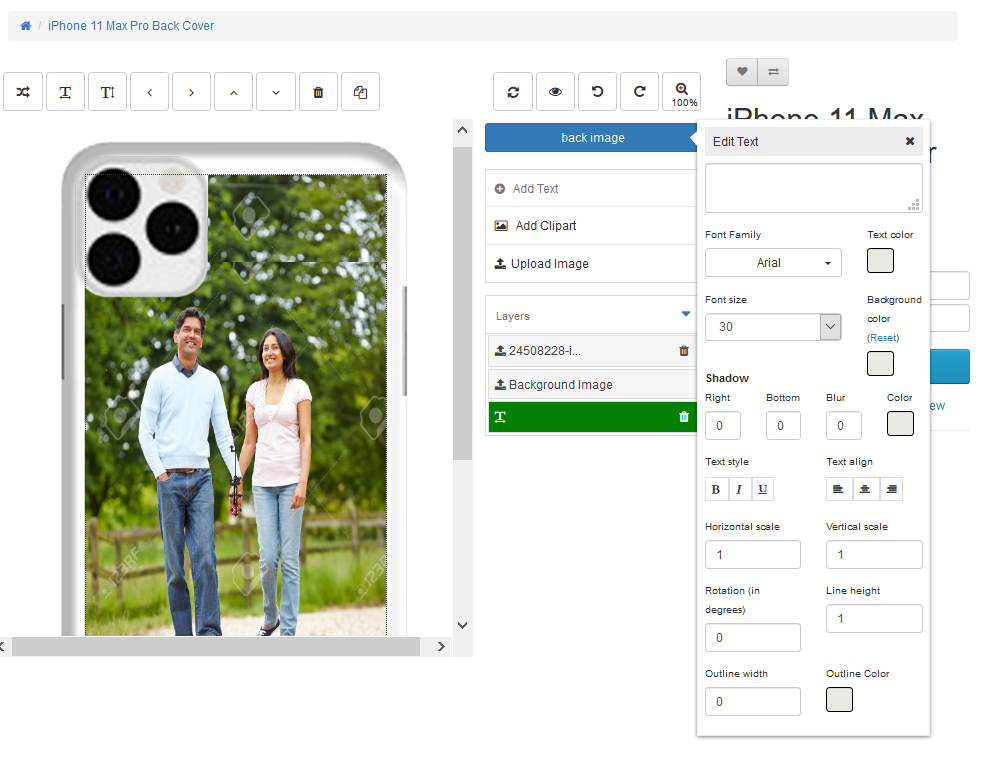 Features
Download the user guide from here.
Custom Product Designer, aka Web to print for OpenCart is one of the best tools available to run your online printing portal.
This extension is an off-the-shelf solution for open cart based websites.
It works for OpenCart version 3.x.
Some prominent features of this extension are:
Works for all OpenCart themes/templates.
Provides a high-quality output image/pdf for printing.
Set DPI quality as you want.
Admin can control which design tools are shown to users, like Text, Clip Art, Image, etc.
Admin can control how many layers of each type can be added to the design by users.
Admin can mention the tier-wise price per layer when the user adds layers. Tiers can be defined as x USD for layer no. 1-5, y USD for layer no. 6 to 10, etc.
Thousands of Google Fonts can be used in designs.
A big collection of scaler vector graphic (SVG) images is supplied with the extension.
All layers including the base image layer can be re-ordered.
Text layer controls - bold, italics, underline, font family, font size, scale options, etc.
A lot of fonts available to choose for the text layer.
Clipart can be managed by the admin, and a user can insert them.
Easy and intuitive interface for users.
A detailed User Guide is available for all instructions and clarifications.
Support
Download the user guide from here.
In case of any issues, please open a ticket from our helpdesk.
Note: Our extensions have a licensing policy, explained here.