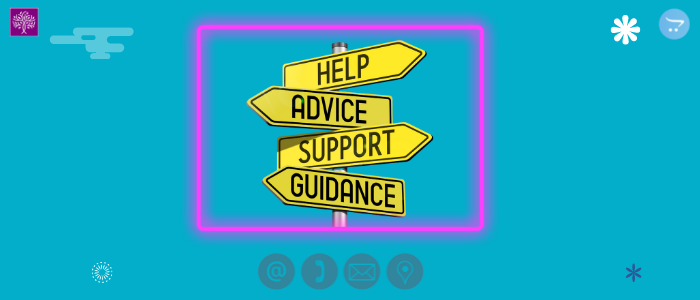 Purpletree is the best and most reputed pioneer seller of Opencart & Magento Extensions, the support team is also getting lots of appreciation in the markets, Purpletree tree has a bunch of knowledge base articles and user guides, in this article, we are describing how can customers can use user guides and knowledge base articles for help on extensions related issues.
Knowledge Base Article
If you looking for guidance or support regarding any of the Purchased Purpletree Extensions, the best way is to search for the related posts or articles on the product page, like you are searching for support on Opencart Mobile App, you can go to the product page of opencart mobile app, and click on related posts when you click on it, you will see lots of articles of opencart mobile, you can very easily go to the article that helps you a lot,
As I need to get information for Google firebase Push notification, I will go through this article, so you can very easily read articles by just reaching related posts on the product page,
Like in the below picture: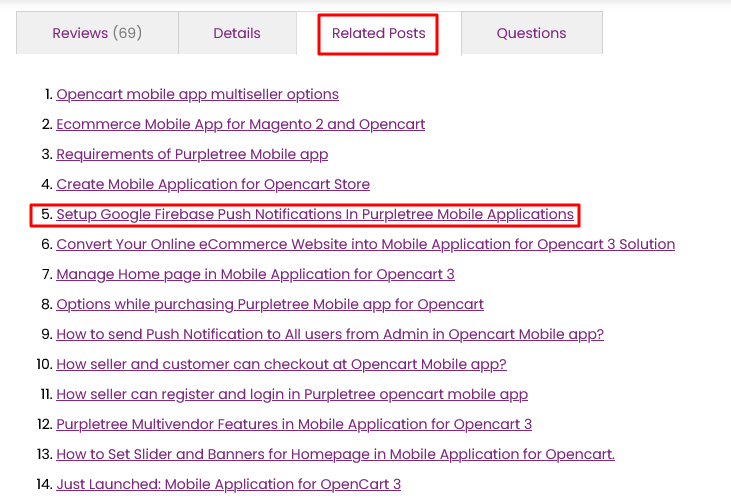 The other way to reach the related posts or knowledge base article is a simple go-to the knowledge base at the bottom page, then post keyword on search section, if for example if I will put keyword firebase, it will open firebase related articles,
See the images: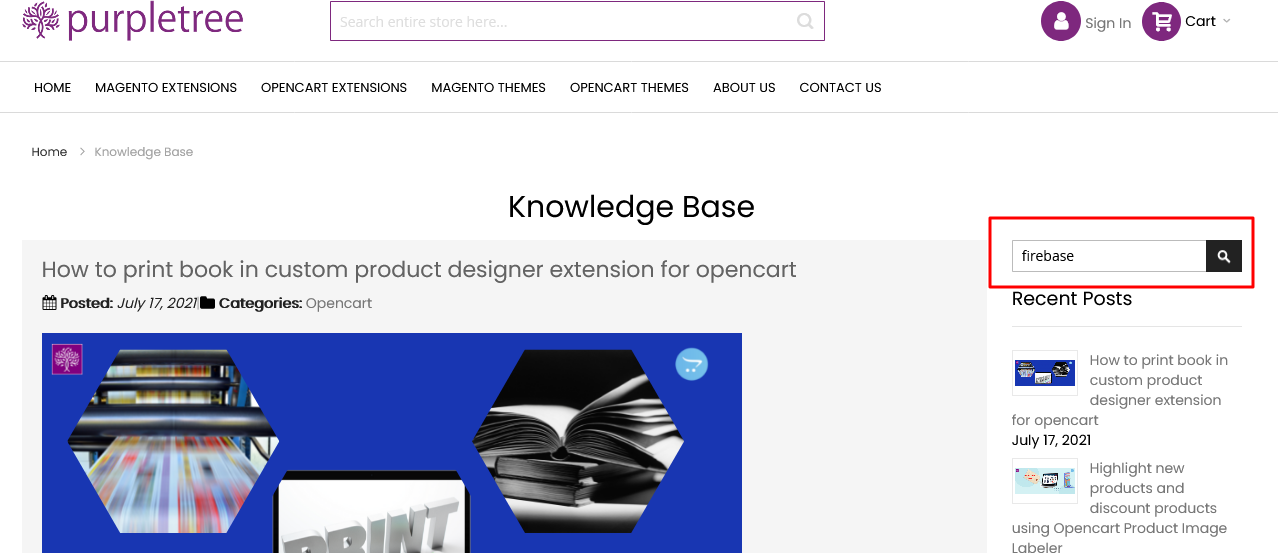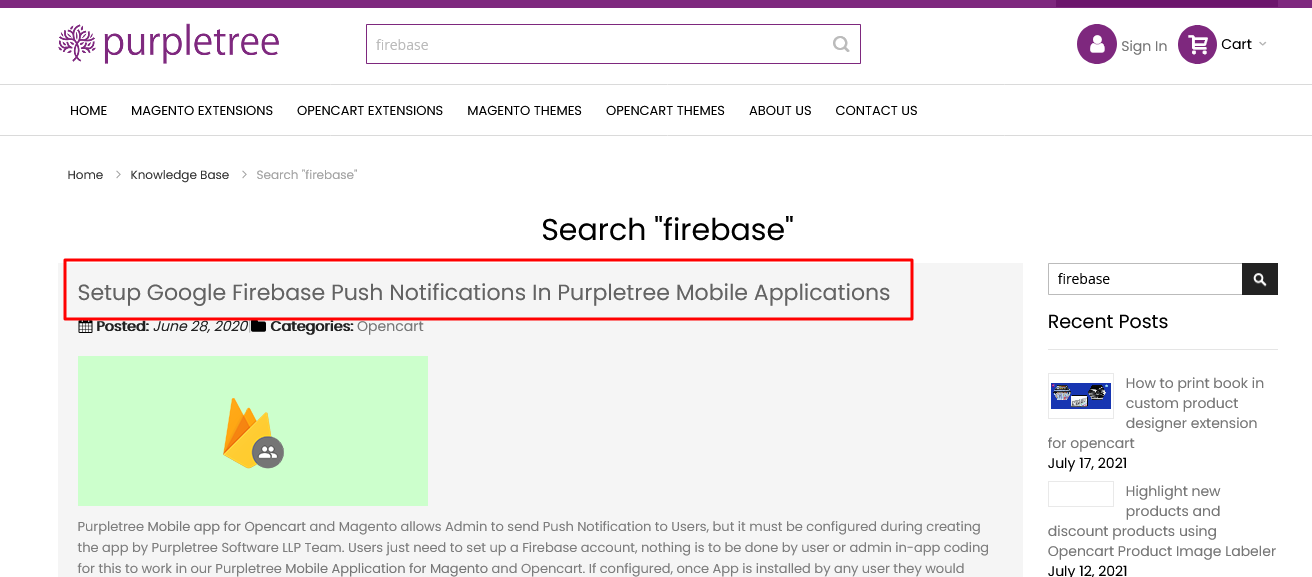 We have plenty of knowledge base articles for all possible guidance and supports for all the Opencart and Magento Extensions, if you still need our support team help you can open the ticket at the helpdesk, the link is given below the bottom of the article, We would like to inform the support department is one of the fast and headed by industry experts.
User Guide
First, go to the product page, In this case, I am going to the Product page Bulk import and export extension, then click on the user guide

Then we reach to user guide, the best way to simply go through it once, read indexes, if in a very hurry just open the search box by CTRL + F, put a keyword like an update, then it will reach to the page having update related information,
See the image below: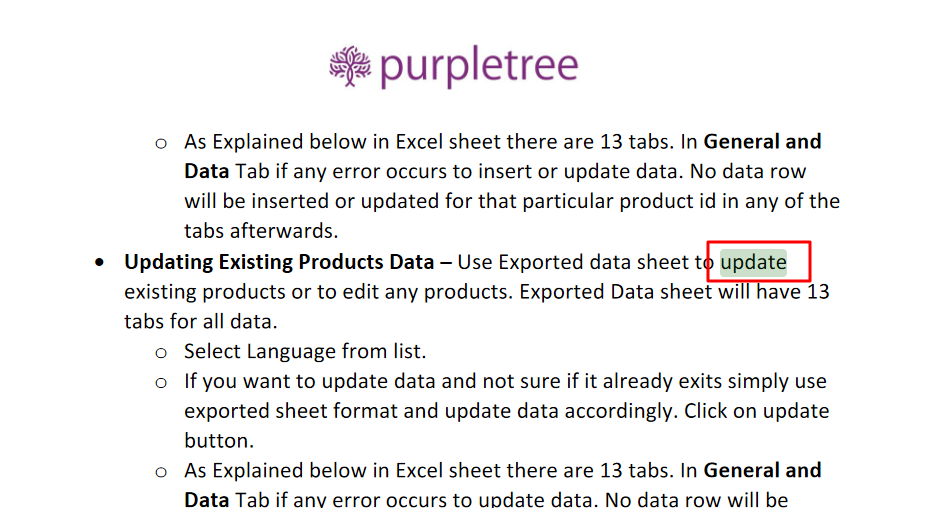 By the way, it is advised that you always go through the user guide thoroughly, read indexes etc it will help you a lot in grasping the complete information.
Helpdesk
If you ever need to open the ticket at the helpdesk for the extension-related query you can open the ticket here.
(please note it is for post-sales, for pre-sales please reach to a pre-sales contact form, their sales team will instantly help you)