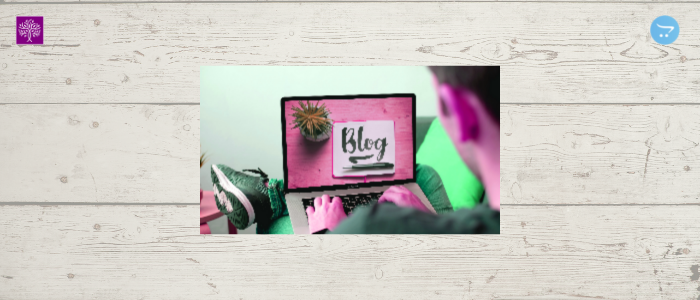 Opencart blog pro extension provides blog functionality to your opencart like category functionality to create blog base category, comment management, SEO URL functionality, popular posts module and latest posts module for show blogs. Tag management is a good functionality of this extension.
Add Blog Category
For the category, you have to go Admin>Purpletree blog>Categories. If you want to add a category click on add button and fill the category fields then click on save. The blog category is very much useful for the customer to which category the blog belongs. You can easily create a category from the admin section. Category functionality to create a blog base of the category.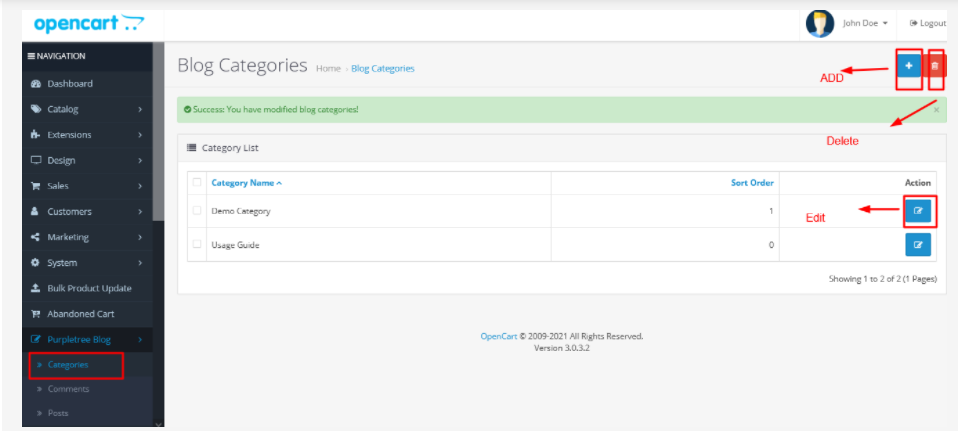 You can easily assign a category to a blog go to Purpletree Blog>Posts>Data(tab)>Categories. You can assign categories from the dropdown box.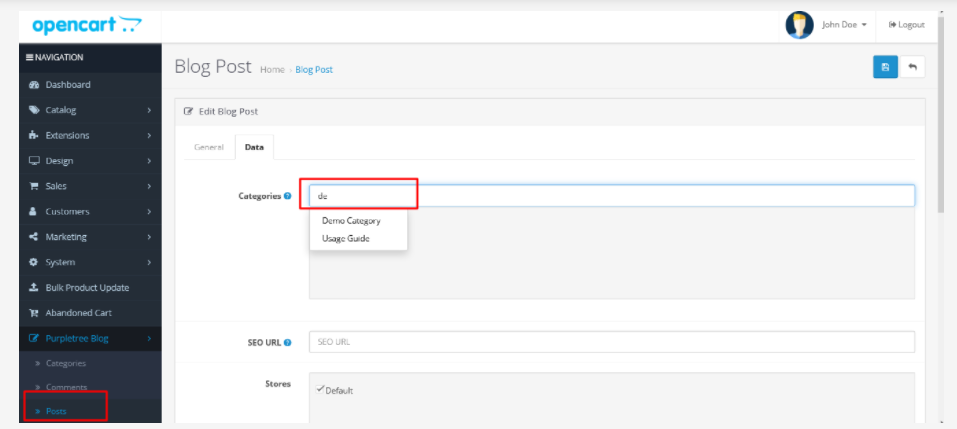 (More details of Purpletree Opencart Blog Pro can be found here.)
Tag management
Tag management is a good functionality to manage your blog post tag. In the blog post, there is a tag field you can put tag name shown on the front page. Tag management is useful for denoting which particular blog post belongs. In the single post, the view frontend shows a tag whatever you fill the name of the tag.
Popular posts module
The popular posts module are showing in a single post view on the frontend when you click on the latest post blog after that in the single post view you can see popular posts are showing on the right side. you can easily find what kind of popular blog posts. Popular Posts are shown by their name and date.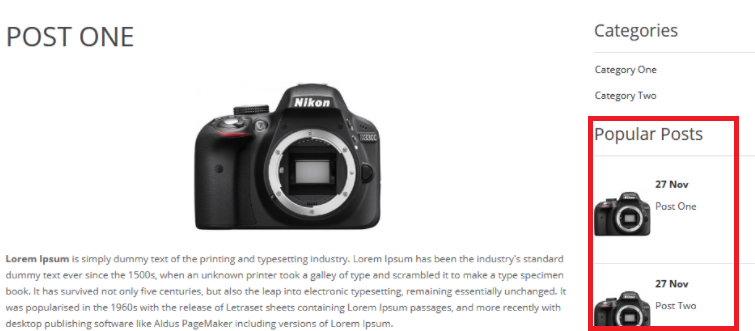 latest posts module
In the latest post-module go to Admin>Purpletree blog>Posts. You can fill in all information related to blog posts such as title, Description, Meta tag title, Meta tag description, Meta tag keyword, Tags in the general tab and in data tab Categories, Seo URL, Stores, image, Status, Author, Sort order fills all information. For the show, your blog post on your selected layout goes to Admin>Design>Layouts. In the single post, the view frontend shows the latest blog module.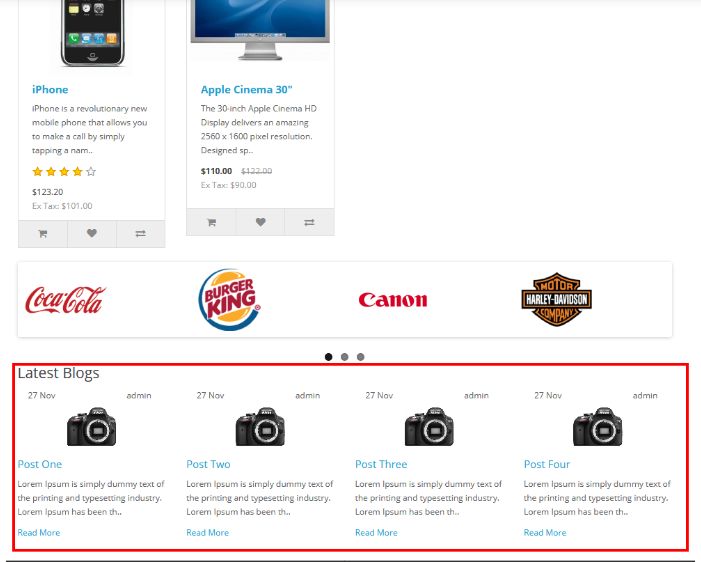 Blog image
Go to Admin>Purpletree blog >Posts>Data >Image. You can manage or change your blog image as per your requirement. The blog image is a sharing and published in the format of a blog. The blog image is the use of and focuses on image rather than text.
Comment management
Admin can manage the blog comment from Admin>Purpletree blog>Comments. If any user gives a comment on the blog post admin can manage easy way from the admin section.
Seo-URL
Seo URL functionality to fast search by customer. Seo URL specifically, URLs optimized for SEO tend to be short and keyword-rich. Seo URLs are designed to meet the needs of users and searchers. Webpage's URLs to understand what your content is all about.