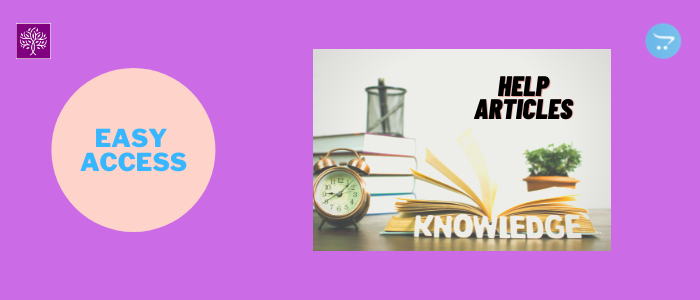 Complete Multivendor Marketplace extension provides many basic to advanced and featured vendor management functionalities for Opencart Store. Complete Multivendor Marketplace extension is developed by "Purpetree Software". Complete Multivendor Marketplace extension works very efficiently with Opencart store. Multivendor Marketplace extension provides Multi-languages support. Due to Multi-languages Support, it is very easy to manage vendors in your own language. Multivendor Marketplace extension provides a Vendor store, for each vendor for showing his own product.
Purpletree Opencart Complete Multivendor Marketplace has almost all functionalities as should be in a good multi vendor extension, such as Customer contact with the seller to know about the product, Customer register as a seller, Admin, and seller messaging, Seller creates his own product, Seller manages product order, Seller creates discount coupons for his product, Hyperlocal (you can search seller base of the area), Template product(Many sellers sell the same product on his own price), Seller can create his own blogs to provide new product information to the customer, Subscription plane (admin can create subscription plan for seller and seller can subscribe subscription plane according to his need), etc.
Now, using context-sensitive help, there will be a Help topic on all the vendor and admin pages, you just have to click on the help link you will get very easy and good described articles to provide you full help on it, it will be from basic like to seller registration to Paypal payouts, stripe payouts, commission management, advance shipping, bulk upload, store information, smart product for, Hyperlocal, etc, almost for all functionalities, you can get help by just click on Help.
So, through this good facility in this facility Help link is visible on all seller and admin pages. If you click on the help link you can get blogs related to the current page.
Context-Sensitive Help
Please see in the Context-Sensitive Help feature, we have added a help icon on top of all multivendor-related pages admin and seller side. It appears in the top right corner. Help icon contains related blog links to our website (https://www.purpletreesoftware.com/knowledgebase). Context-Sensitive Help is a very important feature of new users for the multi vendor marketplace for Opencart.
Please see the below images, it appears as: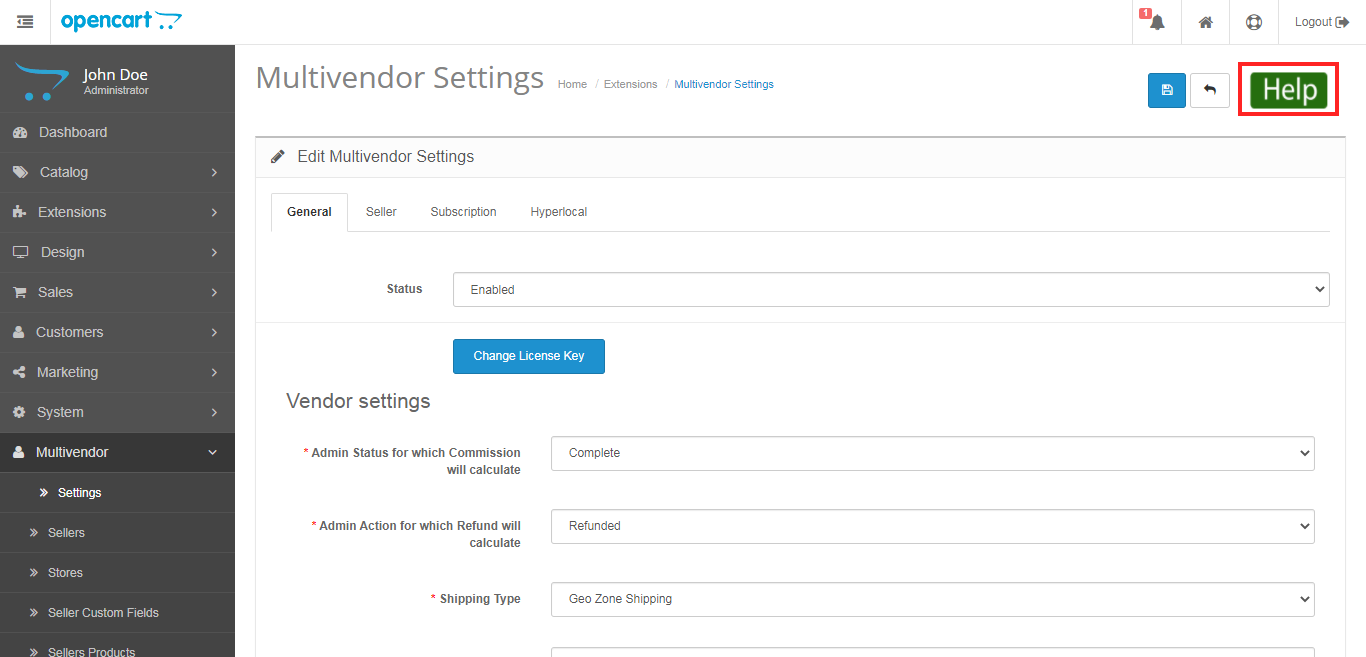 How to Enable and disable help Icon
Go to admin/config.php and config.php in the Opencart directory
Define variable define ('DISABLED_PTS_HELP', 1); for disabled help section.
Define variable define ('DISABLED_PTS_HELP', 0); for enabled help section.
If you cannot define then the help section is enabled.
Please see the below image: