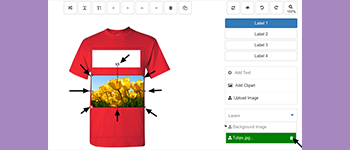 Opencart custom product designer gives us a different type of functionality to make product designs easily and order them. We can design the product very easily and with different options. In the Purpletree custom product designer, we can add images, clipart, and text. Opencart product designer extension supports SVG images. The extension has very strong functionality to make product design.
In this extension, customers can add and manage text-decoration for the product. This extension has the power of moving images behind and in front of the background image. Purpletree opencart custom product designer allows your customers to create their perfect t-shirts, business cards, logo, labels, stickers, lettering, mugs and any product which needs to be customized online before ordering.
You can enable any product in Opencart for customization using the Purpletree Online Product Designer Extension. This allows any user to design their own graphics with a real image live product preview and can generate the print file for the order. The customer itself complete with graphics uploaded images. Customers have a live product preview throughout the design experience.
You can see the background image in the layers section. The background image can't be deleted. This background image can only move up and move down in the layer section. In this extension, customers can add an image from add clipart and upload image options only. After insert image user can move, resize, scale, rotate and delete the image.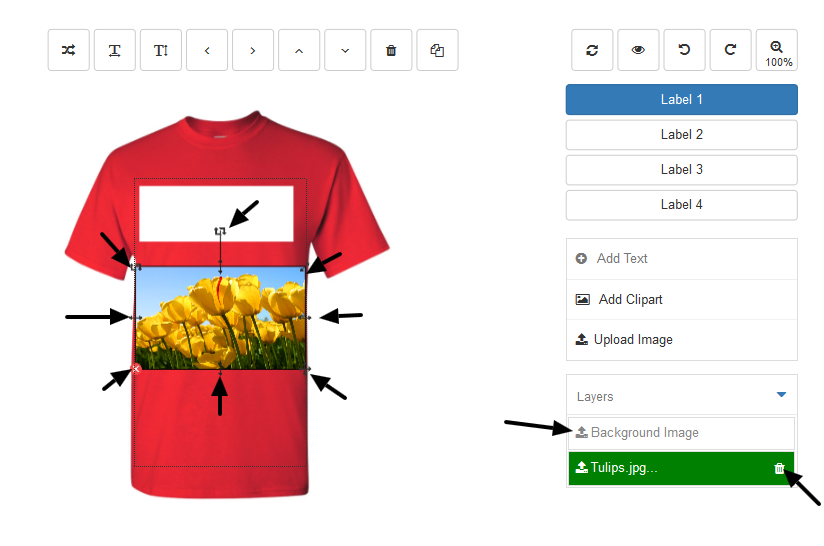 The first customer should have to move the image in a position where does the user wants. Customers should have to move up the image layer of the background image layer.
After that, you can see the following image on your screen.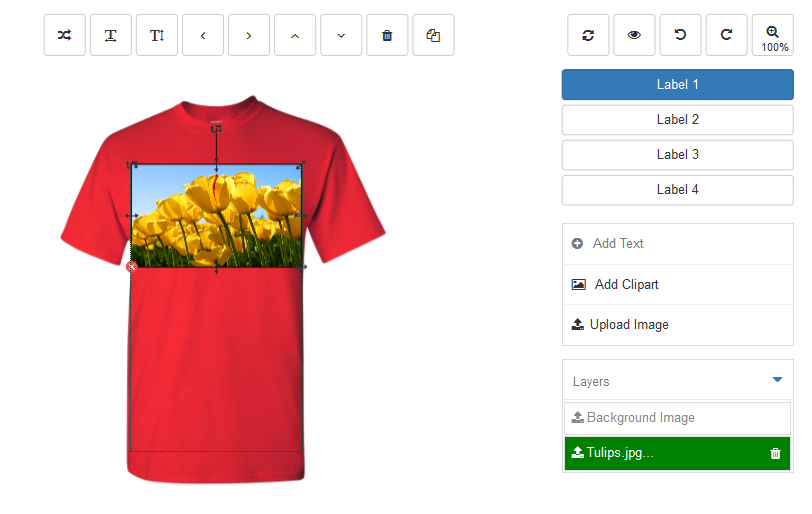 We have moved up the image layer of the background image. You can see the image which has been set image behind of background image. You can see the following image on the screen.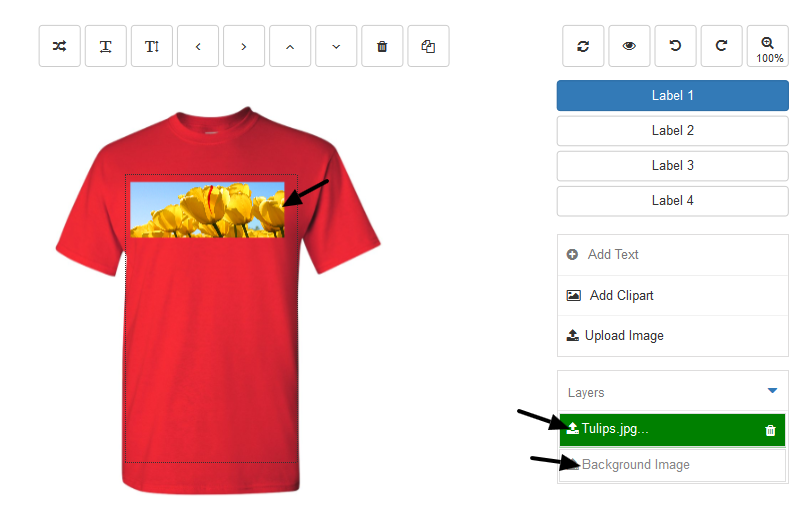 For set images in front, customers can insert an image by add clipart and upload images directly. We can manage the image. Customers can add and manage text for text-decoration also. For preview customer should have to click on the view button.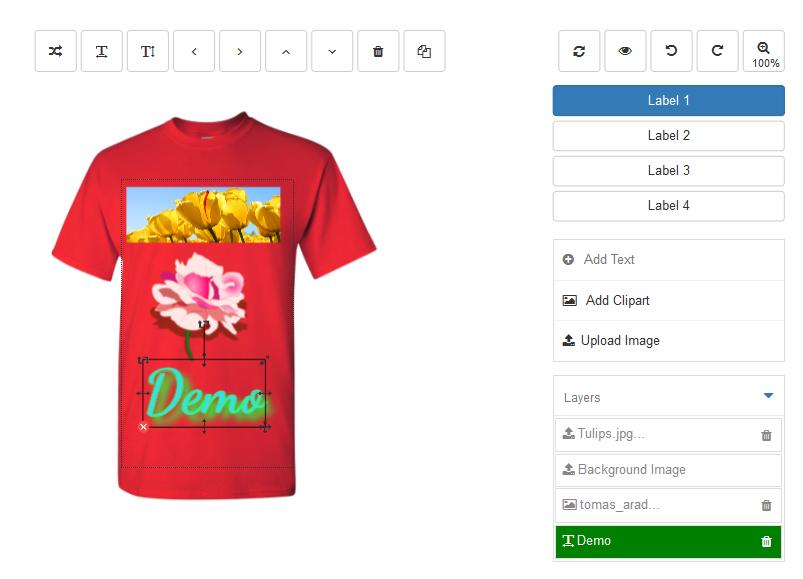 More details of Purpletree Custom Product Designer for Opencart can be found here.