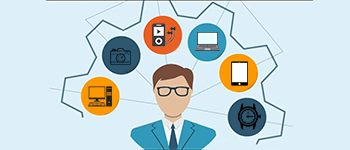 In the Purpletree Opencart Multivendor new functionality has been added called service mode and normal mode. When the service mode is enabling by admin than on the category page sellers listing is visible instead of categories according to which is assigned by the admin. In the Normal mode the categories everything will work as default means on the category page the products are visible as normal. If we talk about opencart multi vendor's new functionality service mode the sellers listing are visible on category page as like we have discussed above the advantages of the service mode is that whenever a customer wants to buy a product from a certain category then customer can easily find in requiring category and customer can contact to seller easily.
Advantages of service mode functionality
Customers can easily find the sellers on a website.
Customer can easily contact with sellers.
By contacting sellers customers can get a better price if possible.
Setup Service mode functionality
To enable the service mode go to Admin > Purpletree Multivendor > Settings > Sellers > Show sellers on category page > select Service Mode from dropdown > Click to Save button.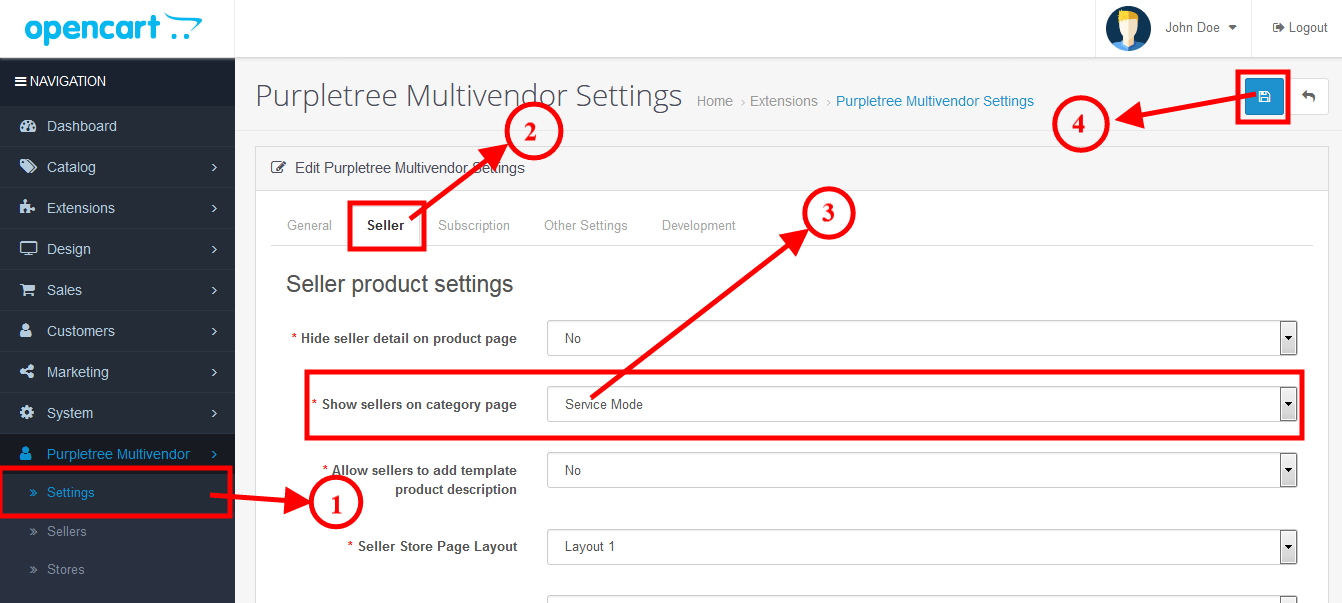 Now, our service mode has enabled we have to assign the categories to sellers. To assign the categories to sellers go to Admin > Purpletree Multivendor > Stores > Edit > Assign Category tab > Select categories from the dropdown then click to save button.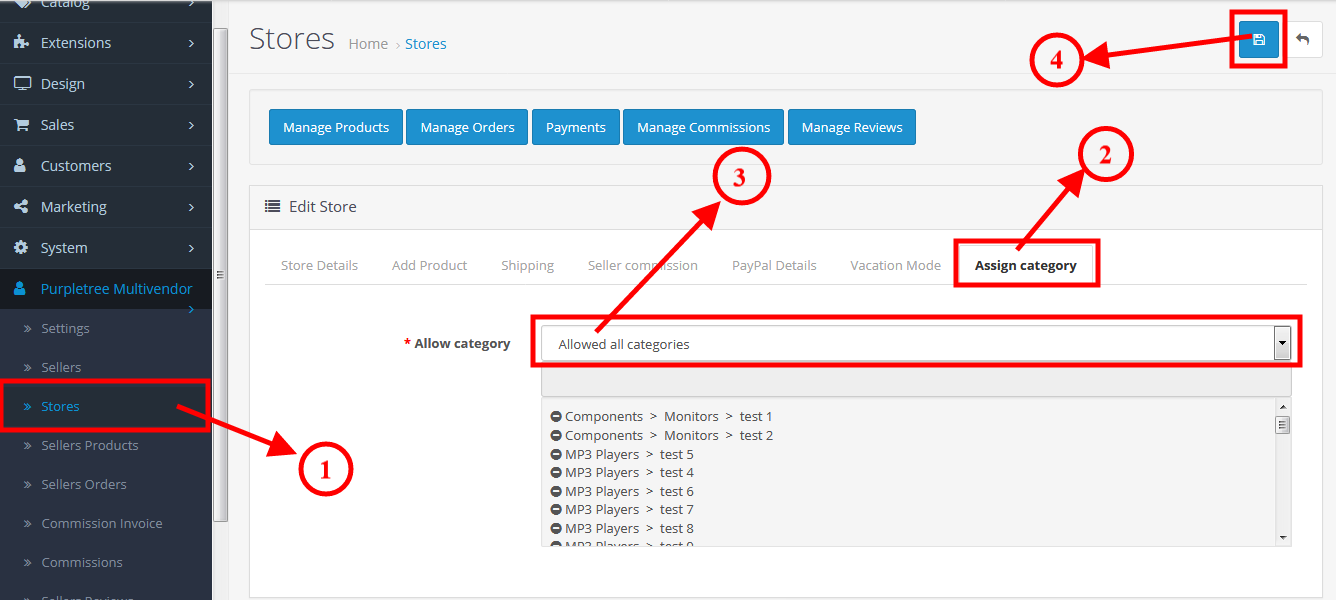 Now, go to the front page of your website then open a category here which is assign by admin to the seller according to categories the seller will visible in that category instead of products from here customer can see the seller store page and by clicking on contact seller button can easily contact to seller.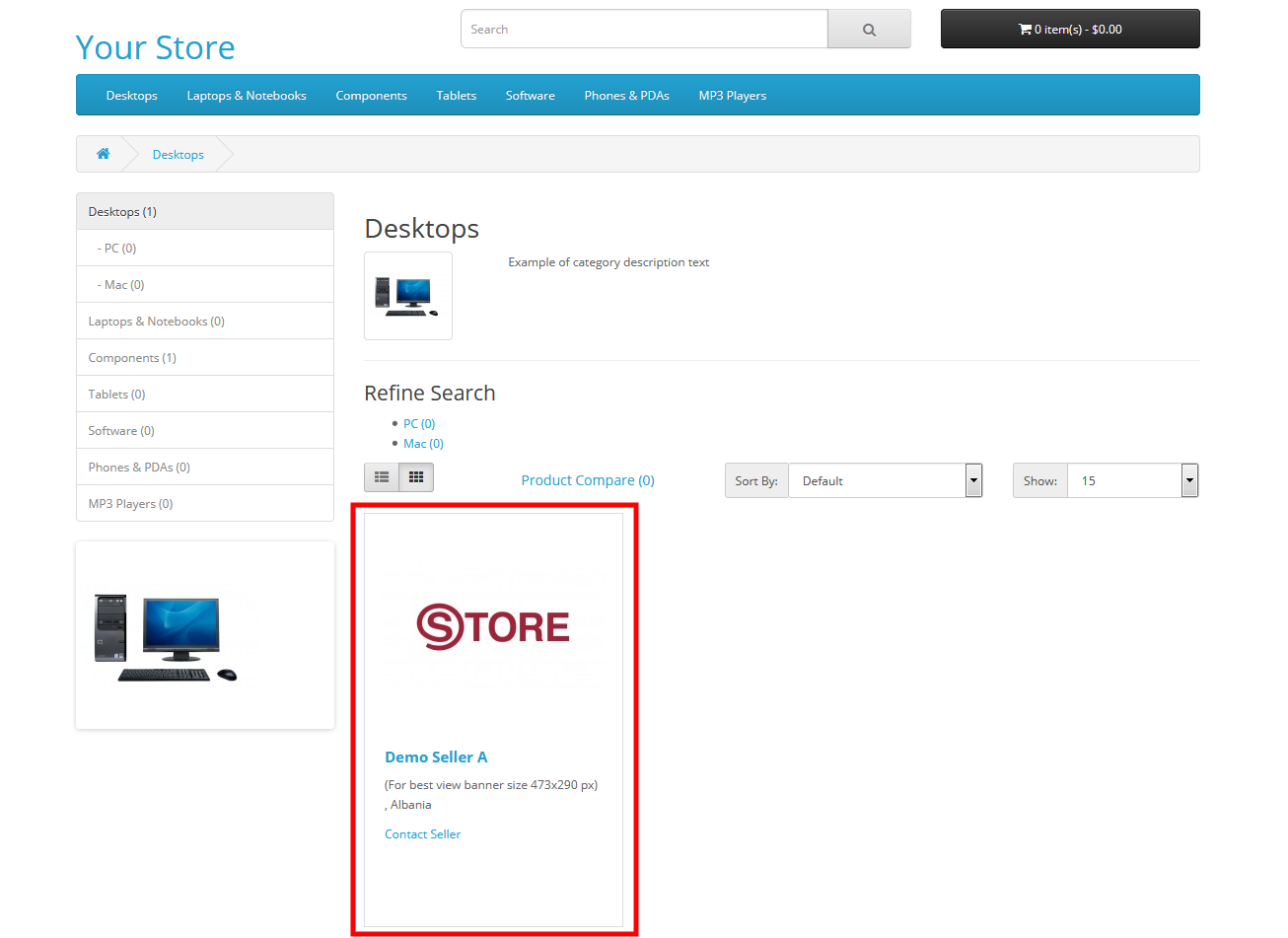 More details of Purpletree Opencart Multivendor marketplace can be found here.