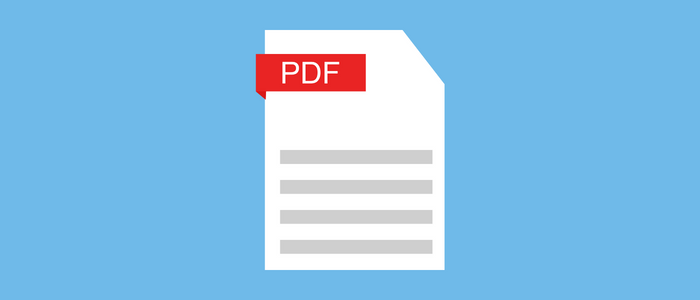 Purpletree OpenCart Product PDF Attachment Extension is helpful in attaching the PDF to the Product description page. The admin can upload multiple PDF files for a single product also.
Admin of the Opencart Website generally uploads the PDF for the Catalog, User Guide, Testing reports, Brochures, Manuals etc. The upload of PDF can be also done in Bulk Using an Excel sheet. So admin can also bulk upload PDFs for the product page using an excel sheet.
In this article, we are exclusively discussing uploading Multiple PDF for products.
Multiple PDF files Upload for a Product
For a Product, the admin may need to upload multiple PDFs for a product like brochures, or test reports. Design standards, Manual. User guide etc. The admin can very easily upload multiple PDFs for a product.
For This Admin needs to follow the below path:
Admin>Catalog>Products>Edit>PDF(Tab)>Upload Multiple PDFs.
Then you can see in the screenshot below Admin can upload Multiple PDFs from the dashboard below: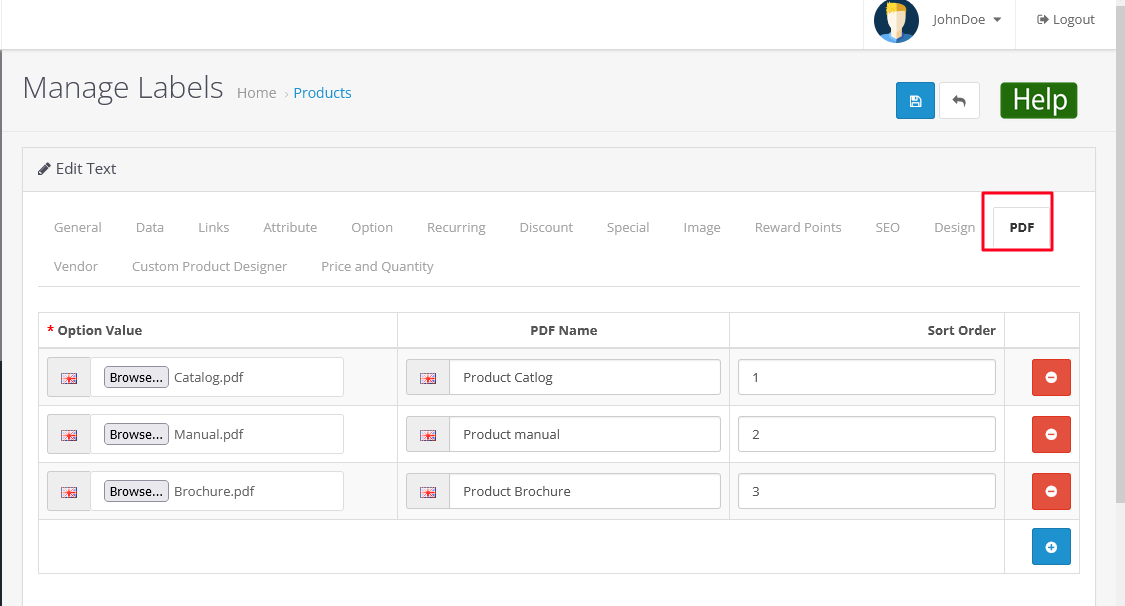 Thus by Going to PDF Tab on the catalog section of OpenCart Admin.
In this dashboard, the admin can put the name of the uploaded PDF as per his wish and also put the sort values from 1, 2, 3 so on.
Admin can upload multiple PDFs from here.
Here in the above image, you can see. After clicking on the Browse Button, the admin can upload the PDF file. After this admin can put the name of the PDF in the PDF name field. There is also an option to add the sort order value. The one having a lower sort order value will be placed higher on the product description page at the front of the Opencart website.
For the Bulk Upload PDF, check the complete knowledge base article here.
PDF display on the product description page
After PDFs are uploaded to the admin catalog then these will show on the front.
The PDFs will be sorted as per the settings in the admin section. Thus you can see in the below image admin has successfully uploaded multiple PDFs for a product. They are being shown smoothly on the product description page.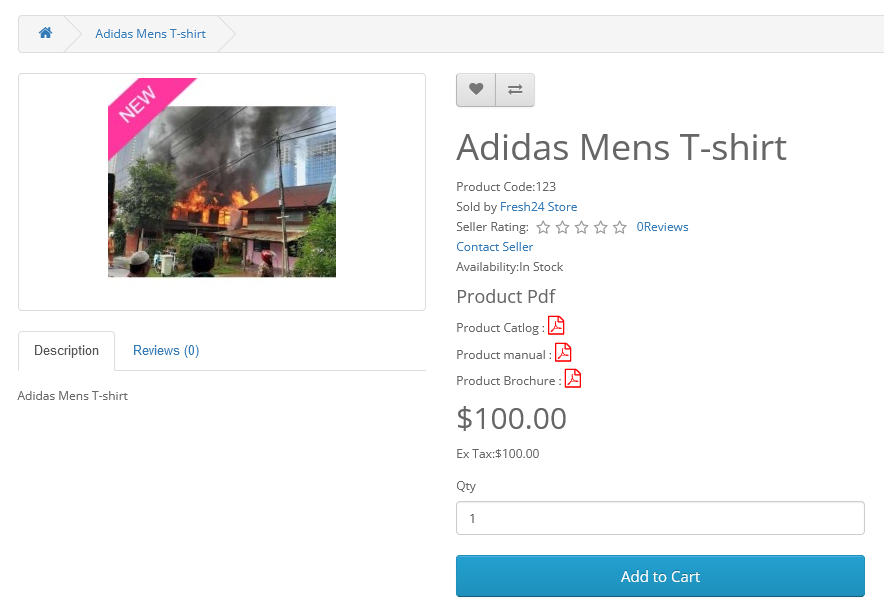 Exclusive Features available only in this Extension
Multiple PDF files upload for a single Product.
Bulk upload PDF for the product using Excel sheet.
Personalized logo and title of uploaded PDF.
Personalized name to uploaded PDF.