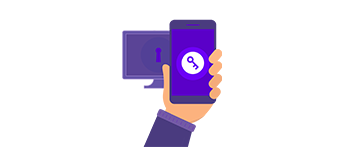 Are you facing problem with purpletree multivendor "License key is required" but the license key box does not appear in purpletree multivendor Settings but the error is showing "License key is required". Don't worry this problem is common and also easy to solve.
License input box not visible
This happens when you upgrade from FREE version of some extension to Pro version.
Let's fix it.
If you are using opencart 2.3.0.2 OR 3.0.2.0 version then the steps remains same. Now, Uninstall the free version from Extensions > Extensions > Modules > Purpletree Multivendor Settings.

Then Delete the Purpletree Multivendor from Extensions > Modification. Then refresh the medication.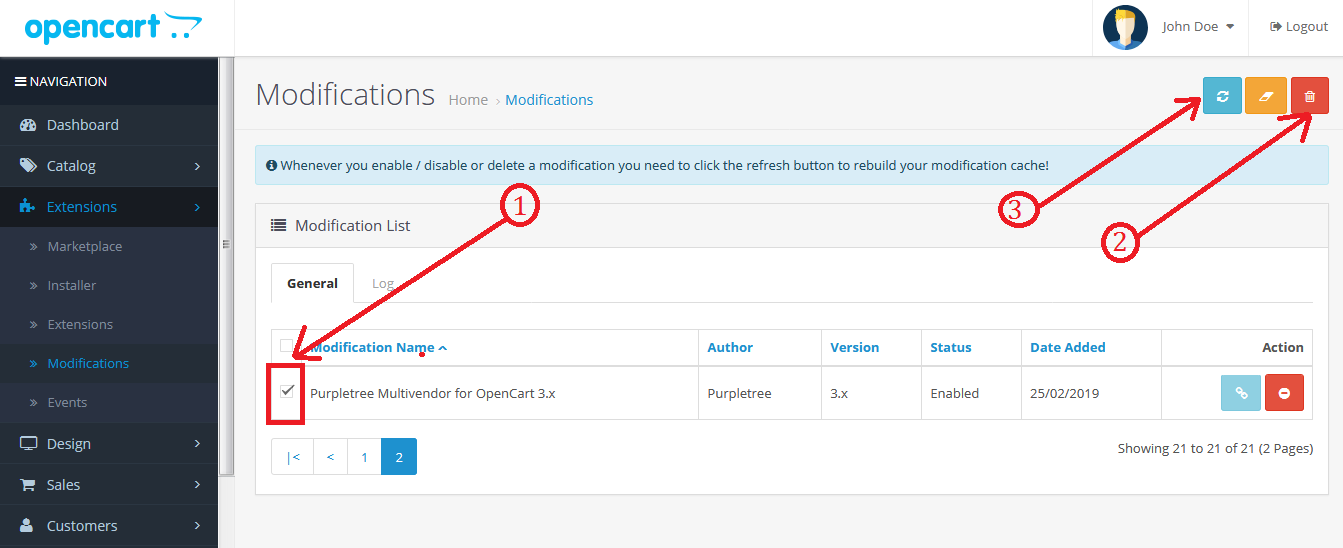 Then re-install the Pro version from Extensions > Installer >Click to Upload button.

Then refresh the modification from extension modification.
Clear cache from dashboard if using opencart 3.x.
Now, "Change license key" button will visible in the Purpletree Multivendor Settings click on it then a popup will open enter your license key in it which means we are authenticate you are genuine buyer or not.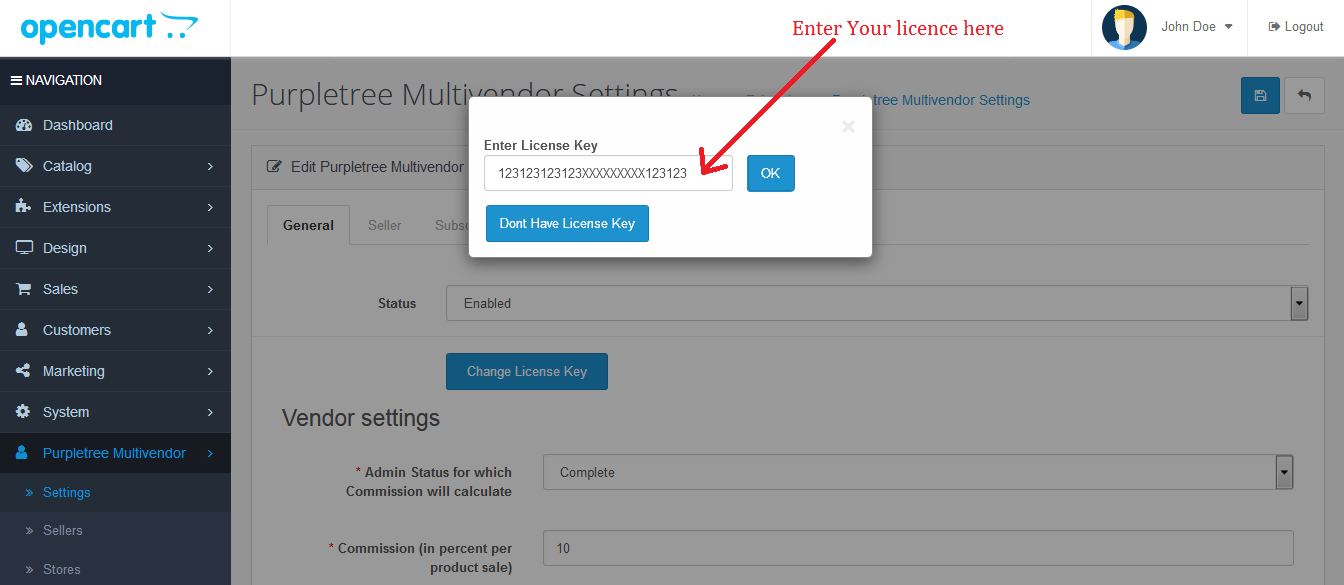 Getting an error "Invalid License Key"
Please check this article: https://www.purpletreesoftware.com/blog/blogs-general/licensing-explanation/
If your issue is stil not solved, please raise a ticket with us from https://www.helpdesk.purpletreesoftware.com/.
More details of Purpletree Opencart Multivendor marketplace can be found here.