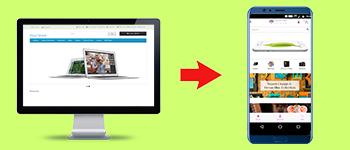 In this era of the mobile revolution, It is not only difficult but also impossible to live without our smart mobile phones. The reason behind this dependability is the mobile phone apps that have made human life so simple. These mobile apps are changing the very way we live our everyday lives. And in order to get things done, we need lots of mobile applications.
Most eCommerce business needs a mobile application for their business to grow fast, most of the consumers who want to buy things do not go for the website rather try to find a mobile application for that and order things from that. So that would be easy for any consumer to purchase stuff on the go while traveling to work or wherever they are and don't have access to a computer. All major eCommerce website now a day's mostly rely on business from the mobile application.
If you want to mobile app for your eCommerce Opencart website so Mobile Application for Opencart 3 Solution for you. We will build the application for you and publish it on the Play Store.
How can you get your Opencart website mobile app?
First of all you will purchase Mobile Application for Opencart 3. After purchase, open a ticket from our helpdesk and we will build the application for your store and publish it on the Play Store and provide your branded mobile application.
You need to have an already existing Opencart v3 based website. If you do not have that, it can be set up as an additional task. If you want to publish using your play store developer account, you can request for the same also. Source code is also available at extra cost. Note that the source code can be used for a single mobile application. If you intend to build mobile applications for multiple shops, you should buy separate instances of the source code.
Features in the Mobile Application
Supports Opencart Multi-Vendor Extension
Notifications message on product order and custom notification message, using Firebase technology.
All store data comes from your existing Opencart website, and the application adds its own data also (like banners, etc.) using the admin section of Opencart.
This is a hybrid mobile application. If you have the source code, it can be launched on all platforms like Google Play Store, Apple Store, Windows Store, etc.
Home page with multiple banner blocks available
Featured products module on home page
Special products module on home page
Category icons module on home page
Custom unlimited color schemes available
Custom pages for policy
Custom footer
Category listing page
Product details page
Cart page
Search page
Checkout page
User dashboard
User profile
Login page
Forgot password
Your store mobile application looks like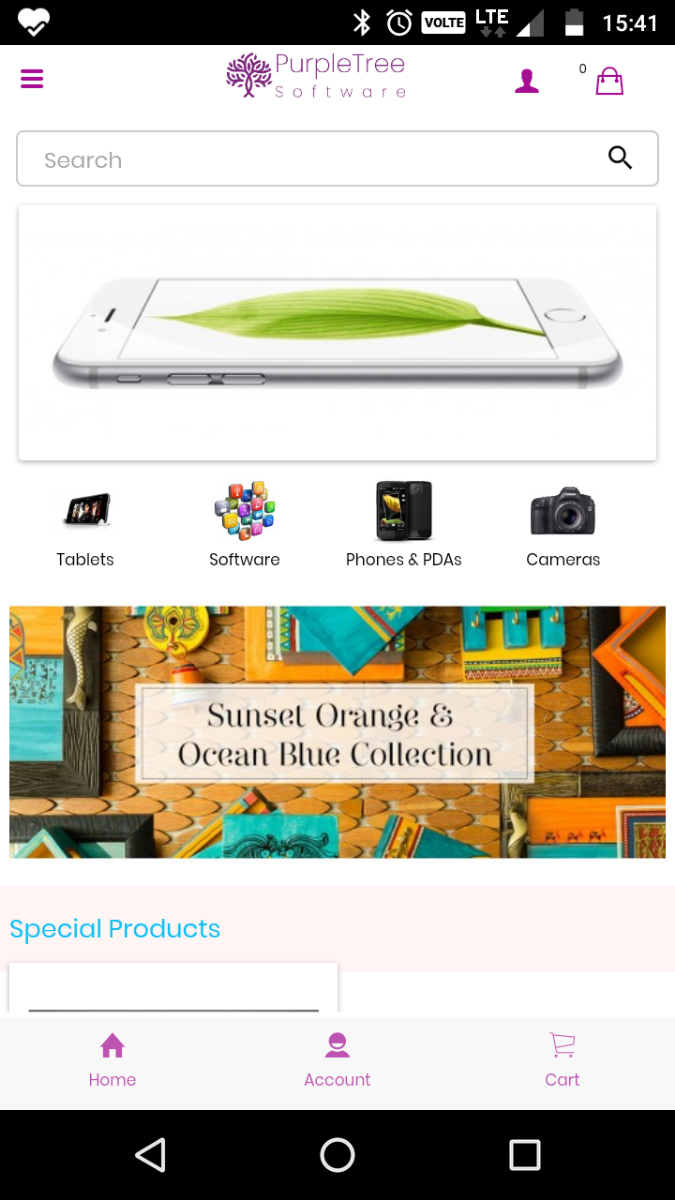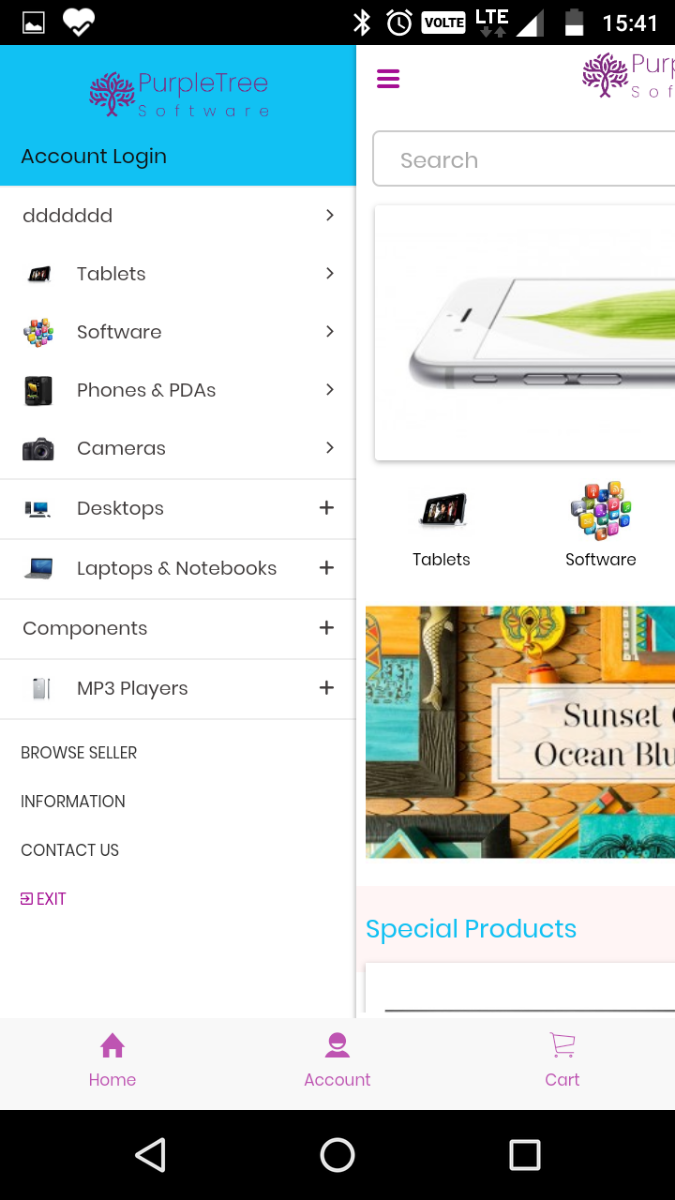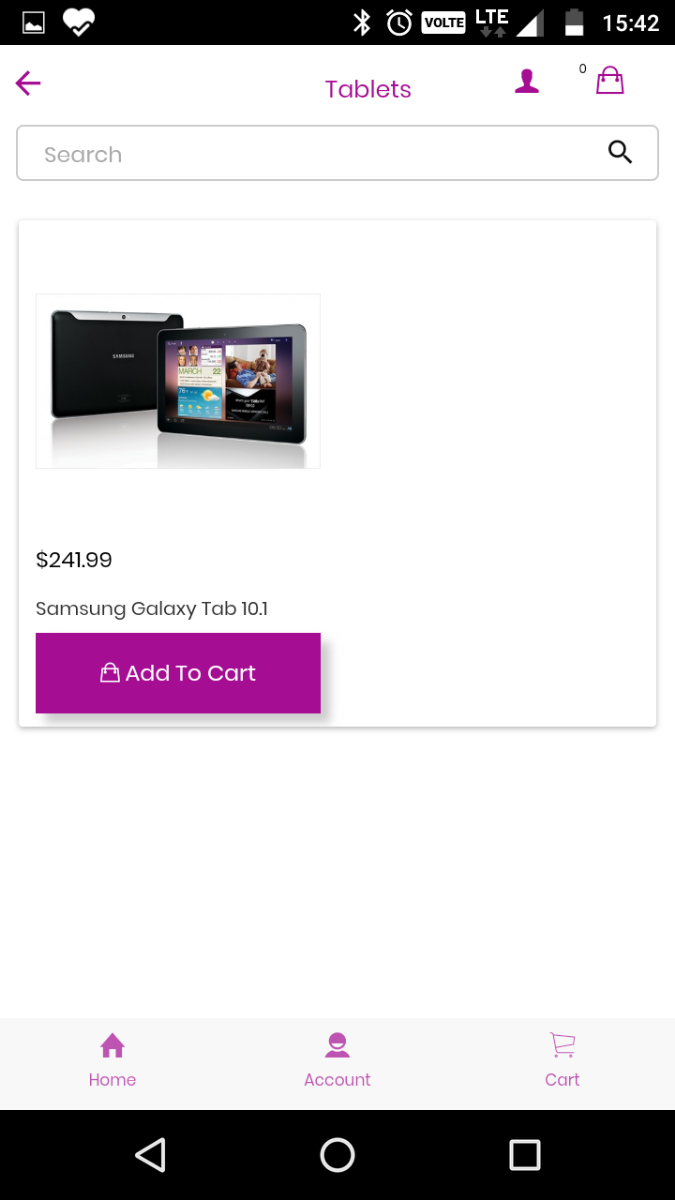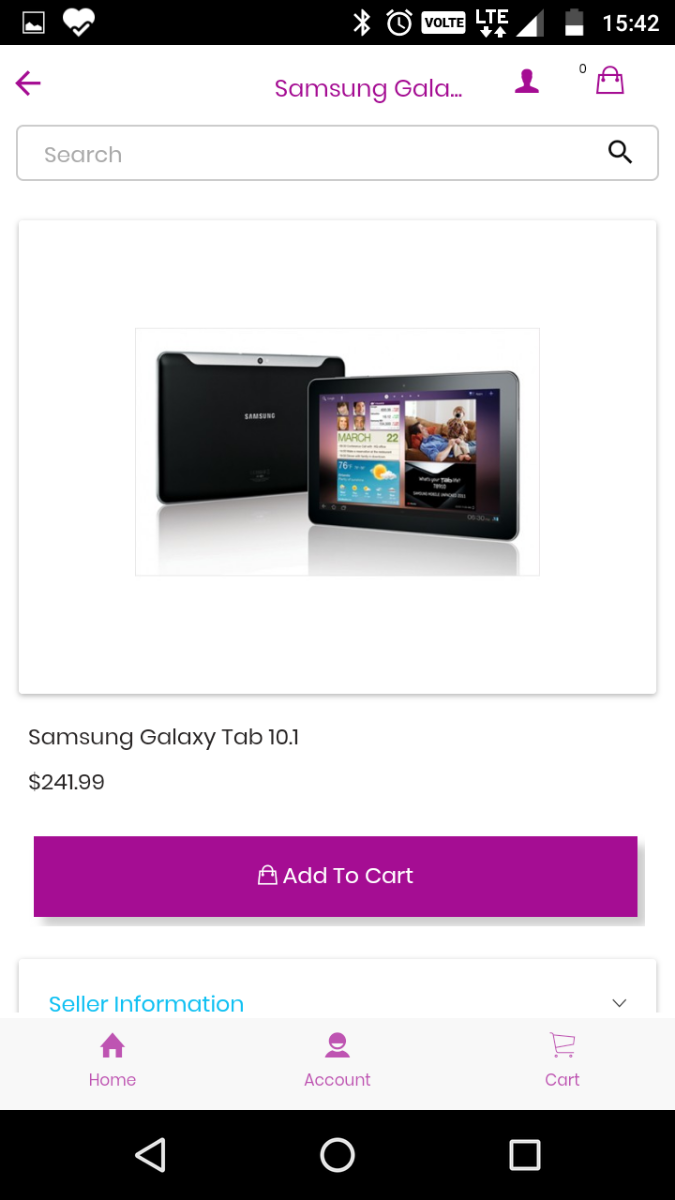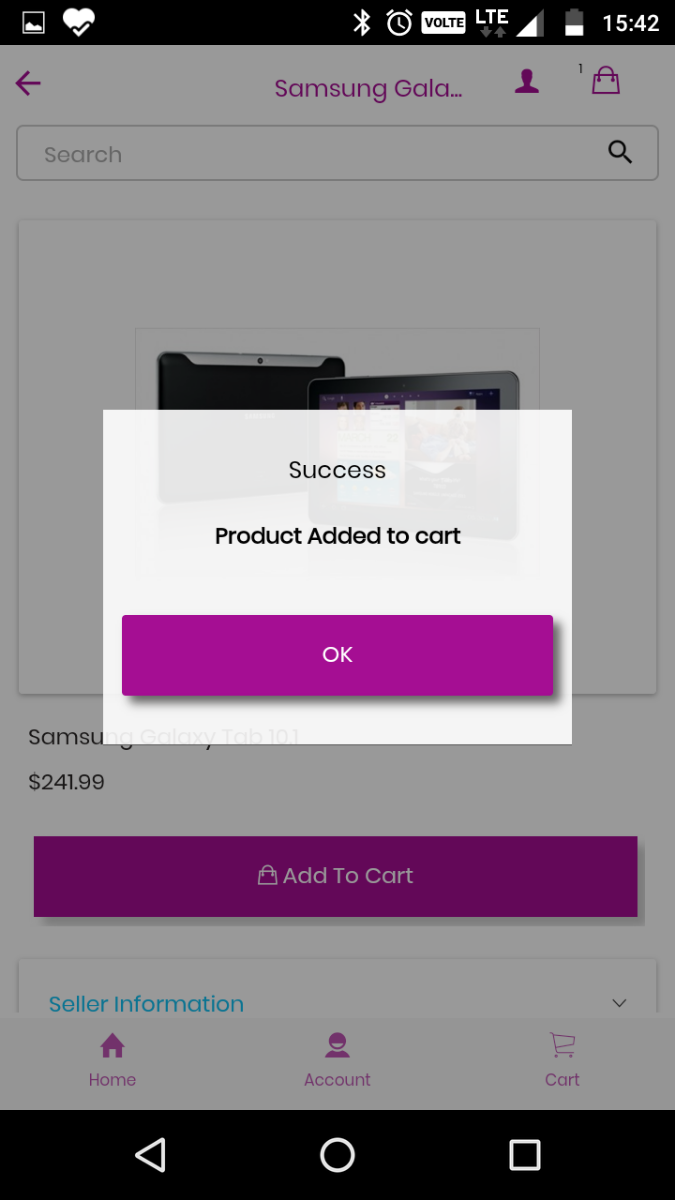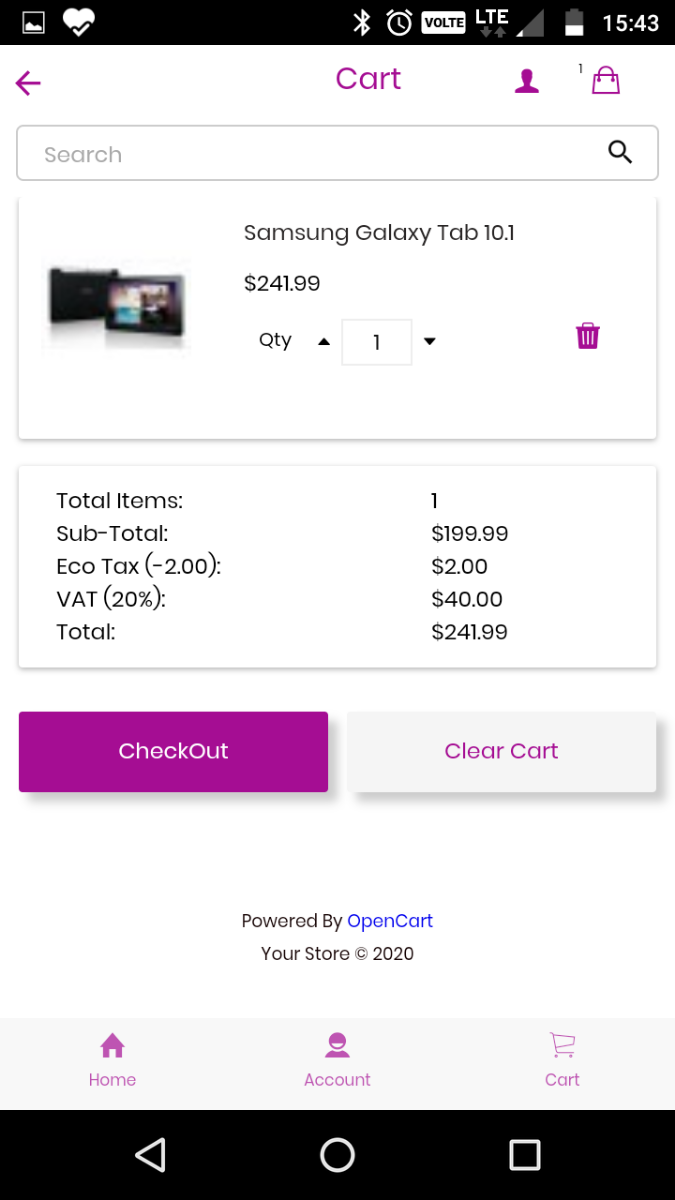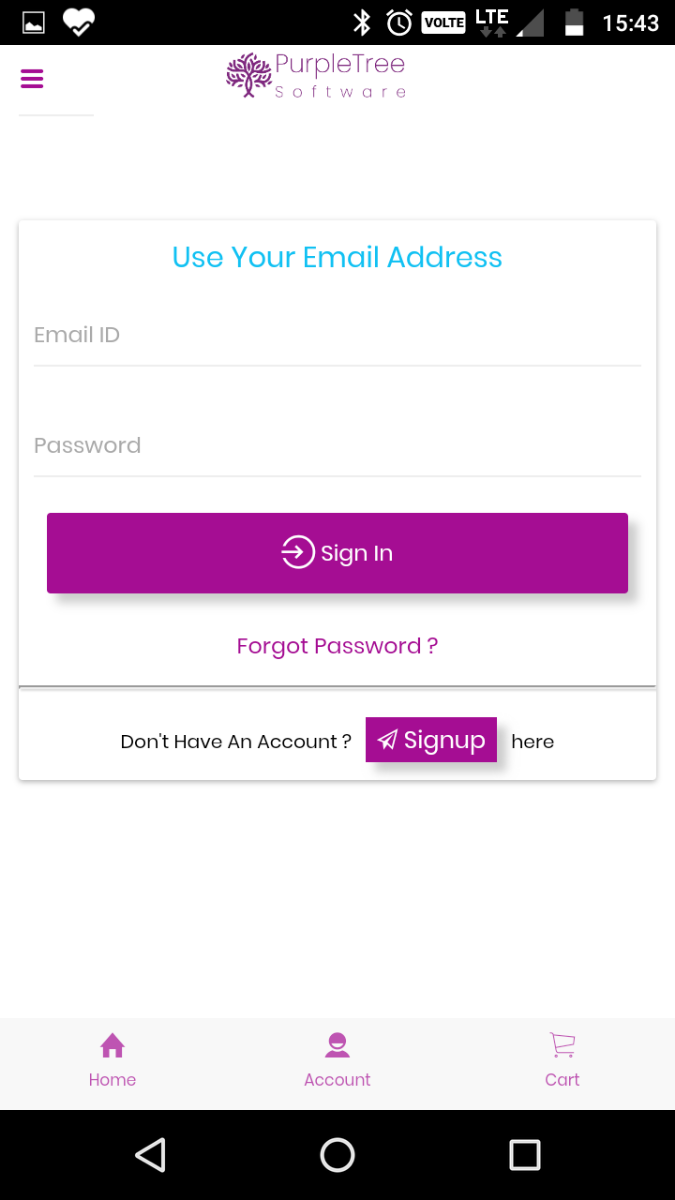 More details of Purpletree opencart mobile app can be found here.