Amazing benefits of Bulk upload products for Opencart website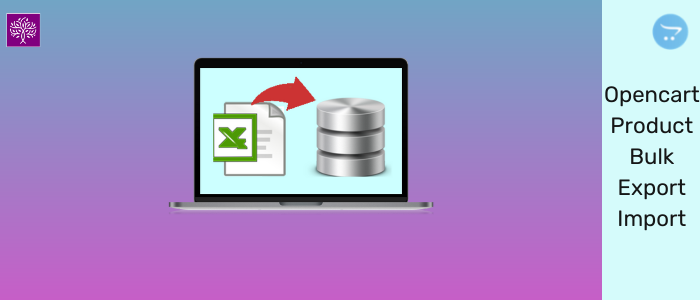 Purpletree Best selling Opencart Bulk export-import extension is very useful in bulk uploading products that is import, export products, and update existing products, it supports Opencart version 2.x and Opencart version 3.x, it comes with six months of free technical support, very easy to install and run the process. the user interface is also very smooth and responsive. We are discussing the top benefit of using Opencart Bulk Export Import Extension
Fast upload without any human advertent error

The bulk export-import extension make sure that the bulk uploading/export or update takes minimum time, it is very fast and leaving any scope for error while uploading as it is a computerised process, you just need to install the bulk export and import extension and start using the process, the interface is also very smooth and all processes are done smoothly, There are template sheets provided for help in format for making your import sheet.
Performs all Export, Import and Update operations
This extension performs all operations of bulk uploading product, bulk update product and bulk import products, you just need to purchase this extension and all these operation you can perform easily through the option provided separately.
Awesome easy to operate
The operating procedure of bulk export-import or update is so easy that anyone can do it, for export you need to just click on the export button, for bulk import it needs to upload an excel sheet formatted as per template sheet and for bulk updating it just needs the required data to be updated in the excel sheet, then the sheet is uploaded in the update field then the products will be updated it is so easy to run all process.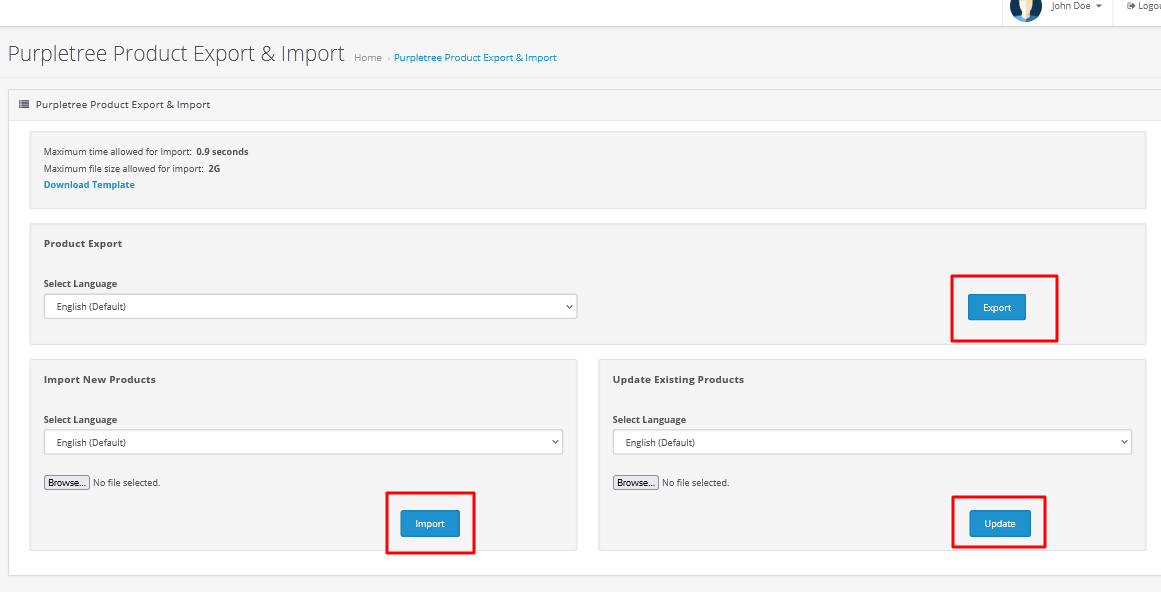 Compatible with all standard Opencart setup
The extension operated in the backend so no effect seen in the frontend and your website looks in frontend as earlier it is compatible with standard opencart setup, so you can install it as smoothly on your opencart website and start using its exclusive feature.
Fulfils requirements of Opencart standard Product form

It covers almost all fields of the product as per standard opencart product form, so you can maintain that opencart standard field required, and it is very useful in data transfer of product from one website to another means it is very useful in website opencart version migration.
Excel sheet has all advanced fields for Product
The excel sheet has main product data like quantity, image, stock status, status, manufacturer, model, Genera product data like Meta keyword, Meta title, Product description, discount and special price import-export, image export-import, product options, attribute, Product SEO data and links.
More details of Purpletree Product Bulk Export and Import Extension can be found here.


Please see more related articles below:
https://www.purpletreesoftware.com/knowledgebase/opencart/Tabs-of-Excel-Sheet-used-with-Bulk-Export-and-Import-Extension
https://www.purpletreesoftware.com/knowledgebase/opencart/how-to-bulk-import-and-export-data-by-using-opencart-bulk-export-import-extension