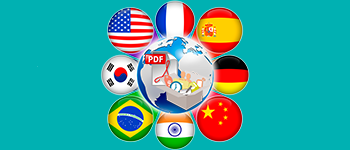 Product PDF catalog extension for Opencart allows you to associate multiple pdf files for each product on the Product Description page while giving a custom name to each of the uploaded pdf files. It can be used for many purposes like attaching a user manual or catalog for products. It can be also used to add pdf in multiple languages. I mean to say if your website has multiple languages then you can add different pdf with a different language. Opencart PDF catalog extension is comfortable with mostly Opencart supported themes.
How to add Multiple Language PDF
It can be very useful to attract customers to buy your product. With the help of product pdf, customers easy to understand about the product. By using a PDF catalog/manual/brochure for Opencart extension you can very easy to upload and manage product pdf with multi-language. Opencart product catalog extension supported all 2x and 3x versions.
First of all, you can install the Product PDF extension with the help of the opencart product manual user guide. PDF extension user guide is to provide very simple steps to install the Product PDF extension. After successfully installed, refresh modification and clear cache.
Thereafter go to Catalog menu and click on product s option. After click you will reach on the products list page, here you can select the product and click on the edit button to edit the existing product or click on the add button to add a new product.
After that, you will reach on the product form page here fill all required detail for a new product or edit require detail for an existing product and for upload product PDF go to PDF tab and click on it here you can add multiple pdf with all exist language. For add, first of all, you can select PDF using the browse button after that gives PDF name and shorting order. Thereafter click on the save button. After clicking on save button product PDF save successfully.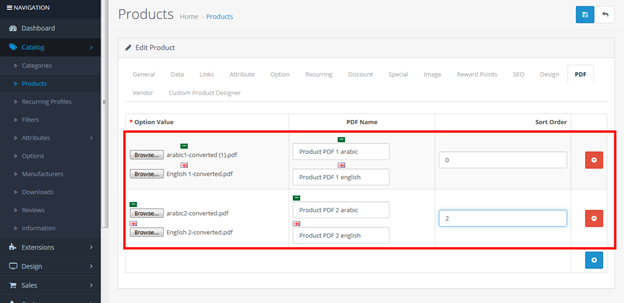 For view uploaded PFD go to website front side and open product detail page PDF show according to website language. All PDF show with a name. in the product detail. For Download and view PDF click on PDF icon.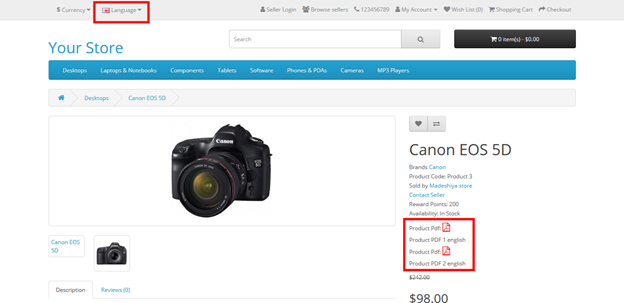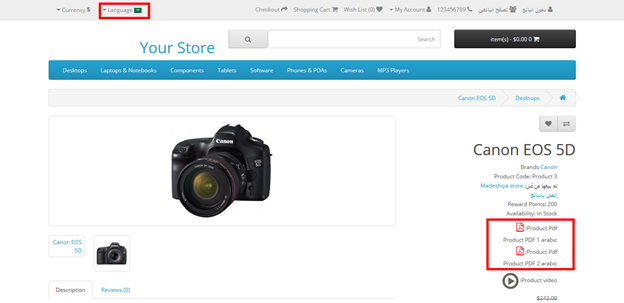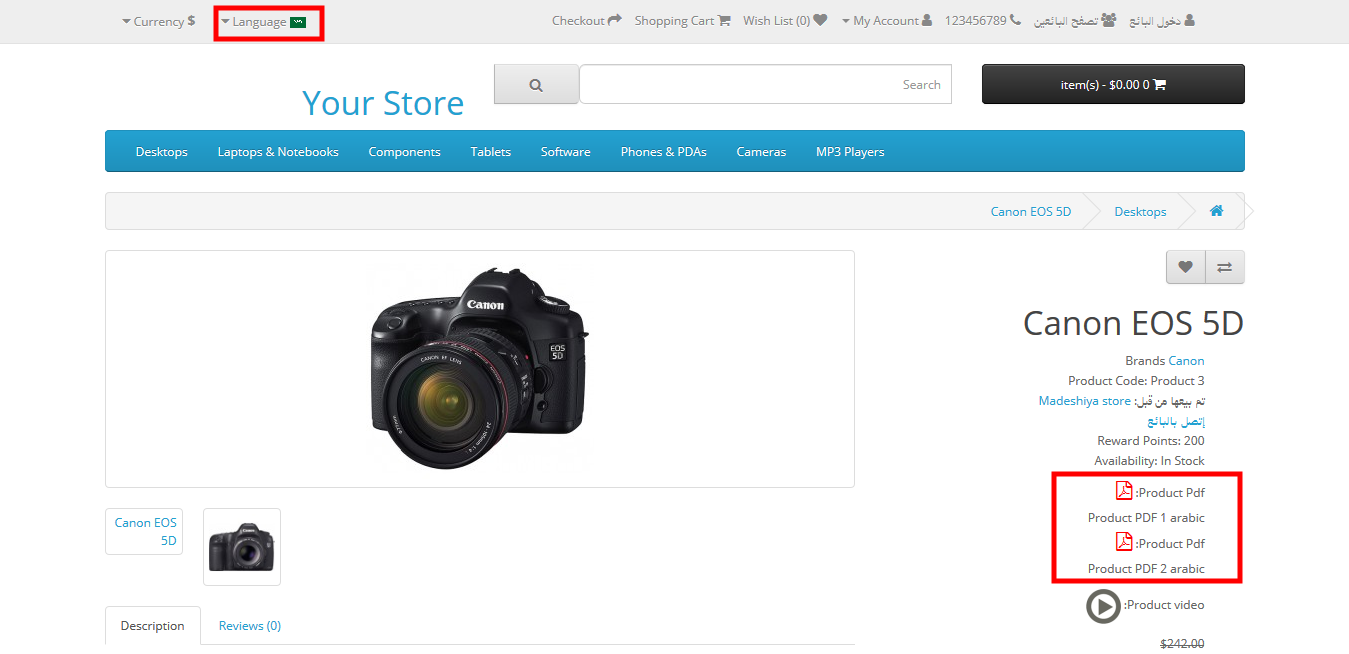 More details of Purpletree PDF catalog/manual/brochure for Opencart extension can be found here.