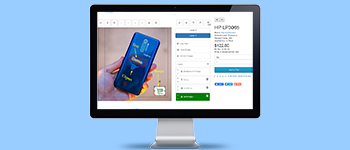 Purpletree Custom Product Design (Web to print) allows users to design the product in frontend as per there need and can add no of layers means a user would be able to add Text, Clipart, and Image on design area in Product from frontend as per there requirement for designing purpose. Sometimes there is a need for an admin to define Price if the design in the designer area of a product is too much and it would increase the printing price of the Product. So for that purpose, we have added new functionality so that admin would add price for no of layers.
By using this new feature to Add price for layers, Admin could easily pass on the Cost of printing to the user, like if User wants to add some text on top and some on the bottom, the admin could define the price for adding 1-2 as $0 and if 2-4 layers added then there would be an extra cost for that as $2, and so on as per user increasing the layers in the printing area, that could be Text Layer, Clipart Layer or Upload Image layer.
Defining the Pricing is too easy using Purpletree Custom Product Designer (Web To print) for Magento extension. Just Login to admin panel and got to Custom product Design from Left menu then click on Layer options. In there you would see the Layers pricing defined by the admin.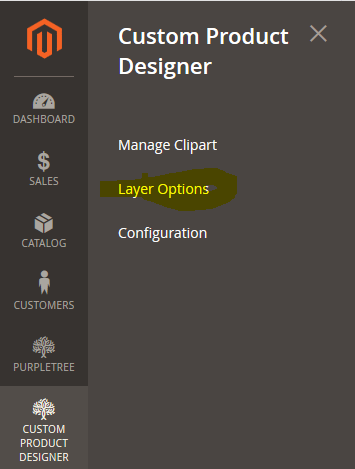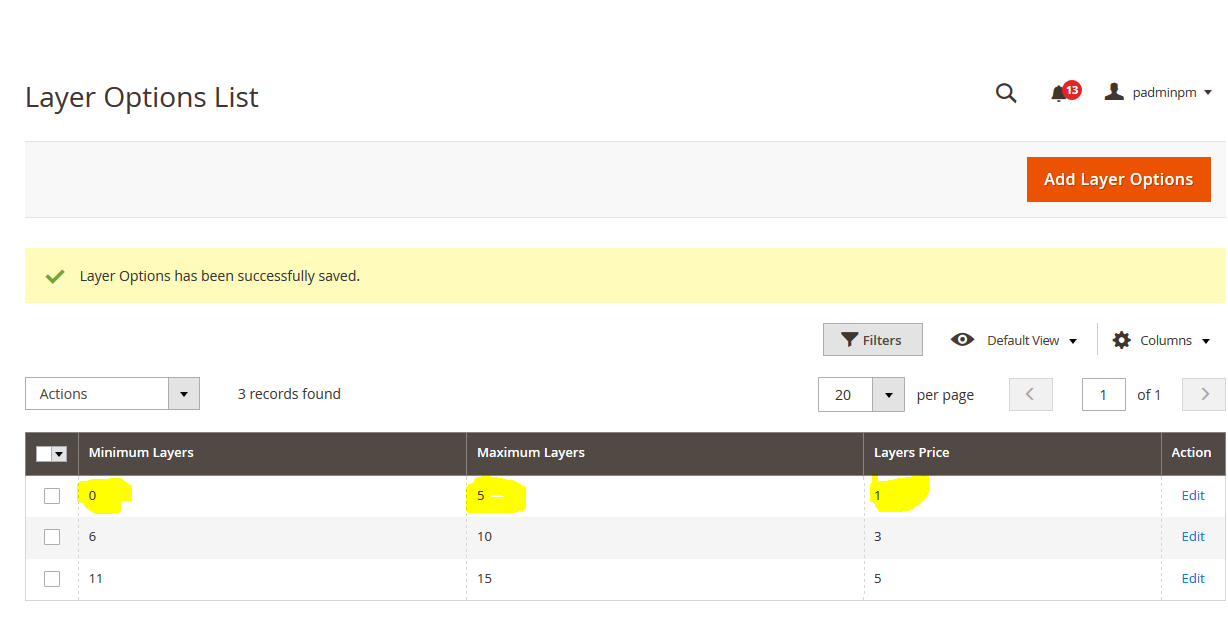 Add Layer Options
To add a new layer option, click on Add Layer Options on the right top. On click of that button, a new page would open. Enter Minimum Layer and Maximum Layer along with Layer Price. All these 3 fields are required to add an optional layer. If you add multiple Options for layer like 0 to 5 layers for $1 and 2 to 6 layers price for $10, then it would take the maximum price from the listing like if 4 layers are added in design in frontend then $10 Price would be added in the above case. So make sure not to duplicate the layer options for compilations in price in frontend.

In Frontend When User add Layers, it could be Text layers, Clipart Layers and Upload design layers, there is also Layers limit added in product for that so that user doesn't add as many layers as they want but only limited number of layer, by default we set that value to 99 per layer and total is 999 for all layers like text, clipart, and upload image, Admin could change these values according to their requirement.
When users add the product to the cart you can view the price of extra layers in option as given in screenshot. Like Product price was $99. But User added 7 Layers in Design area for designing the T-shirt and for that $3 is being added in product price as its option, So now the user has to Pay Total $99 + $3 = $102, and admin would be able to get the extra cost of the product incurred in extra printing of design.

More details of Purpletree Custom Product Designer (Web to Print) for Magento can be found here.