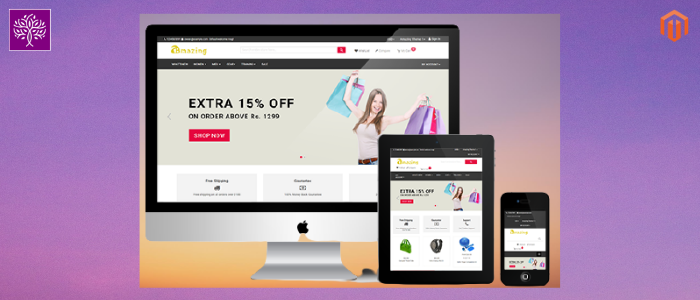 Purpletree Amazing Theme for Magento 2 allows the smart and responsive design of Menu on Header. Default Menu on Header is set automatically along with categories on your website. There is no need for you to set each individual item on the header menu just install and set the Purpletree Amazing theme and you are good to go. But along with the Magento Default menu in the Header, we have given the Megamenu with Purpletree Amazing Theme for Magento 2.
To set the Mega Menu login to Admin panel and go to Purpletree > Amazing theme configuration and click on Header Options tab there. You will find the Menu Type option which can be set from the Default menu to Mega Menu. Change the settings and Save the configuration from here and continue to the next step. You can also set a Different Logo Sticky menu from here. Just Browse the Image for Logo for Sticky Menu field or Delete the image for using the same Logo on Main Header and Sticky Menu.

By setting the Mega Menu all Top Categories menu Items will behave in Mega Menu Mode. Now you have to set each Mega Menu Item for a Better view. All Sub Categories under the Top menu will come automatically and please also note that only 3 Level categories would come in Mega Menu. This means if the Top Category is MEN which is showing in Header Menu under that only 2 Sublevel would be shown as Tops and Bottoms and under them Jackets, Hoodies, Pants, Shorts, etc. Not further to sub-level after this.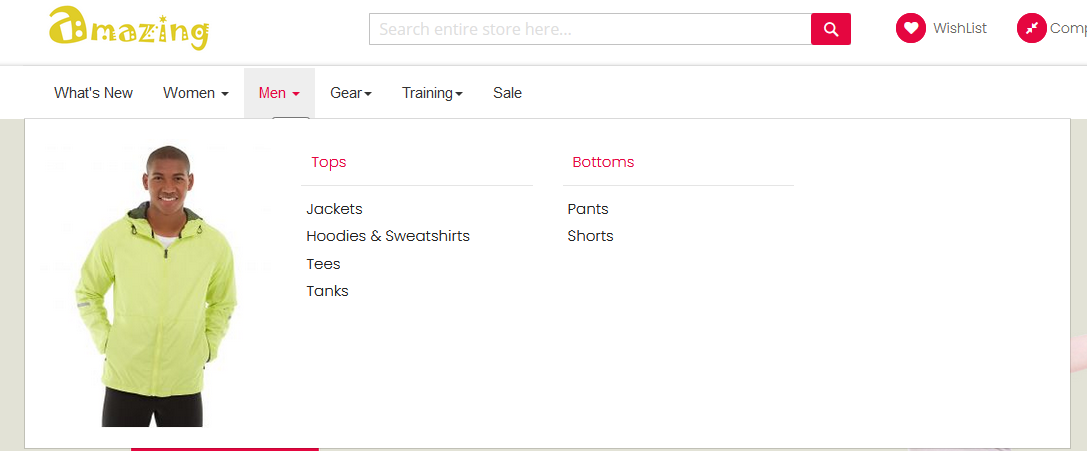 Apart from Amazing Theme Configuration, you can also set Mega Menu for Each Item. For that go to Admin > Catalog > Categories. Then click on any particular Category. Make sure that you are going to only Top Category as mega Menu has to be set on Top Level Category Item only. In their click on the Content tab and there is an ON/OFF button for Mega Menu. Change the setting here to Set the particular Category as Mega Menu Item or not. This will overwrite the Theme Configuration setting for each item mean s if Mega Menu is Set from theme Configuration but for Gear Category you have Disabled the Mega Menu then Mega Menu would not come on this Category in front end Header Menu. If Mega Menu is enabled for the Item then set Image for Mega Menu, click on Upload and Browse the Image from your PC, and set that image. When all done, don't forget to save each Category where you have made changes.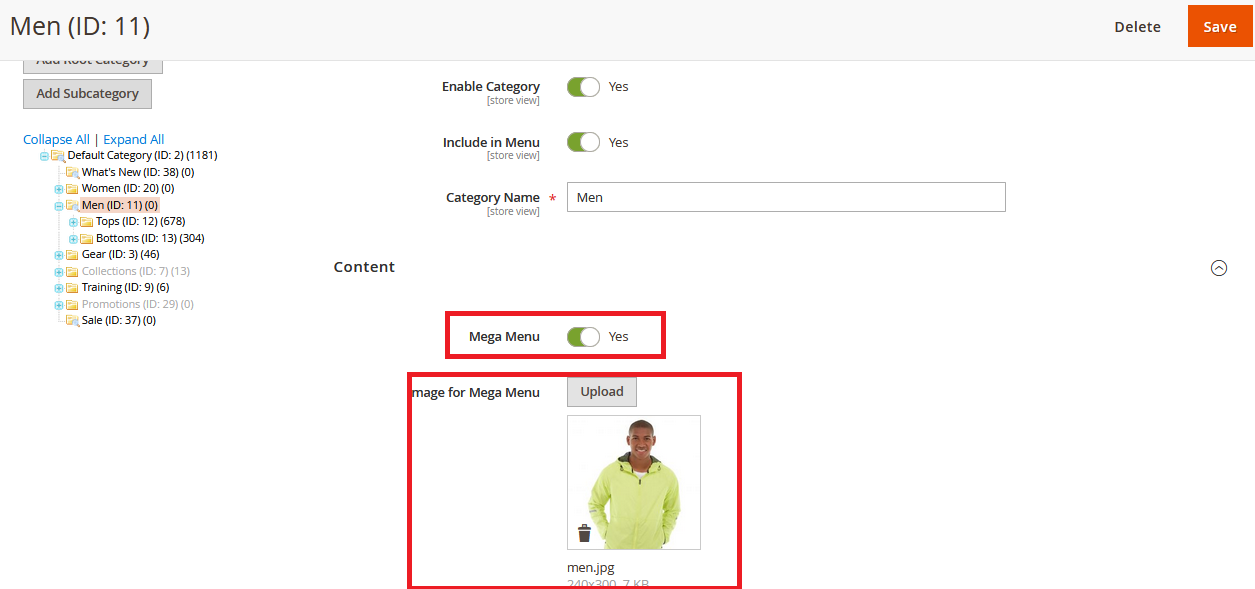 More details of Purpletree Magento 2 Amazing Theme can be found here.