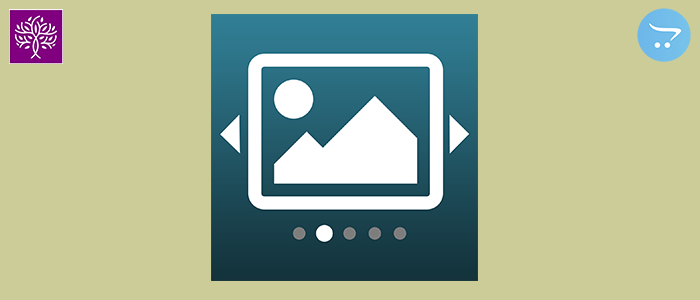 Purpletree Amazing theme allows admin to set the Homepage of the Magento 2 website in an attractive way with simple steps, There is no need for any technical skills for this nor any coding skills or not even HTML knowledge to set the attractive homepage with few simple steps. You can simply set the Website as per demo of the themes very quickly.
As you know that you can set the website as same as Purpletree Amazing responsive Magento 2 theme demo as per the design of your requirement by following our other blogs and user guide of the Purpletree Amazing theme. In here we will discuss only how to add slides and slider for the Homepage. We have 6 different templates of the Purpletree Amazing theme in a single theme, means by purchasing Purpletree Amazing theme you are getting 6 different design templates of the theme and that can be set as per your requirement, but all the themes have a Homepage slider and slides run in different ways on all 6 different templates, but admin can easily set the Slider and Slide images for Homepage easily from admin panel.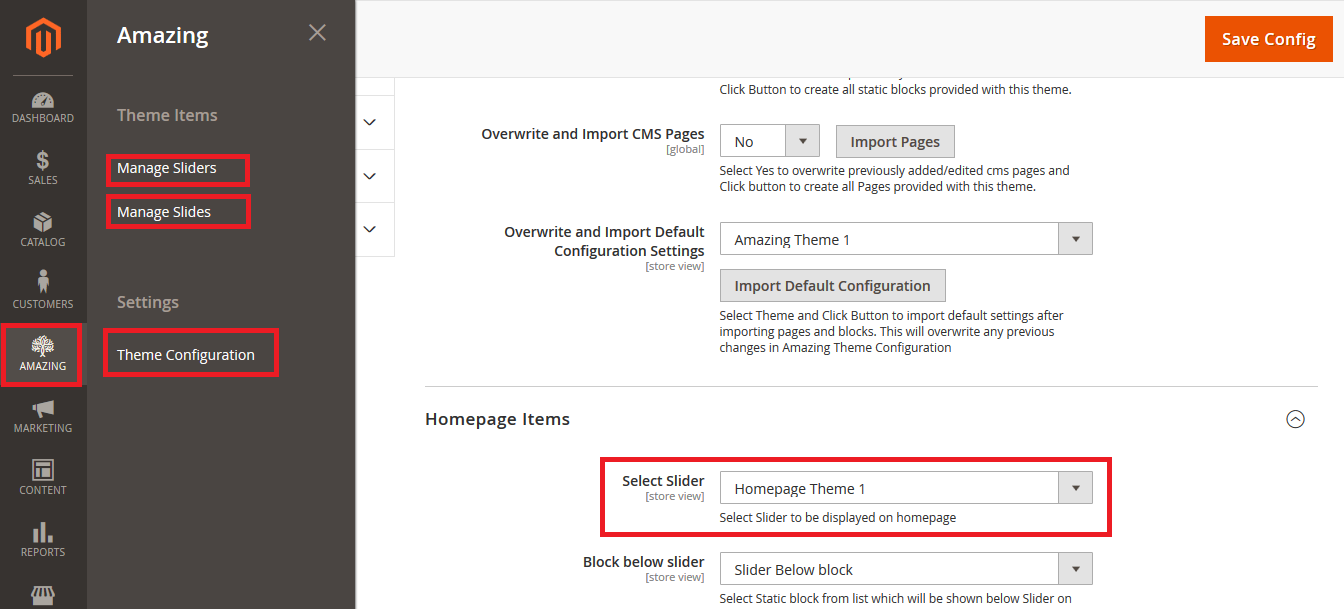 In Admin Panel from Left Menu Amazing, we have 2 Theme Items, 1 is Manage Sliders and the other is Mange Slides. Let's first go to Theme Configuration, from here in the Homepage Items tab, there is a Dropdown for Select Slider. From here select the slider for your homepage. We have added 6 Default Sliders for 6 different Theme templates by default. You can use any of these sliders or can also create a new slider.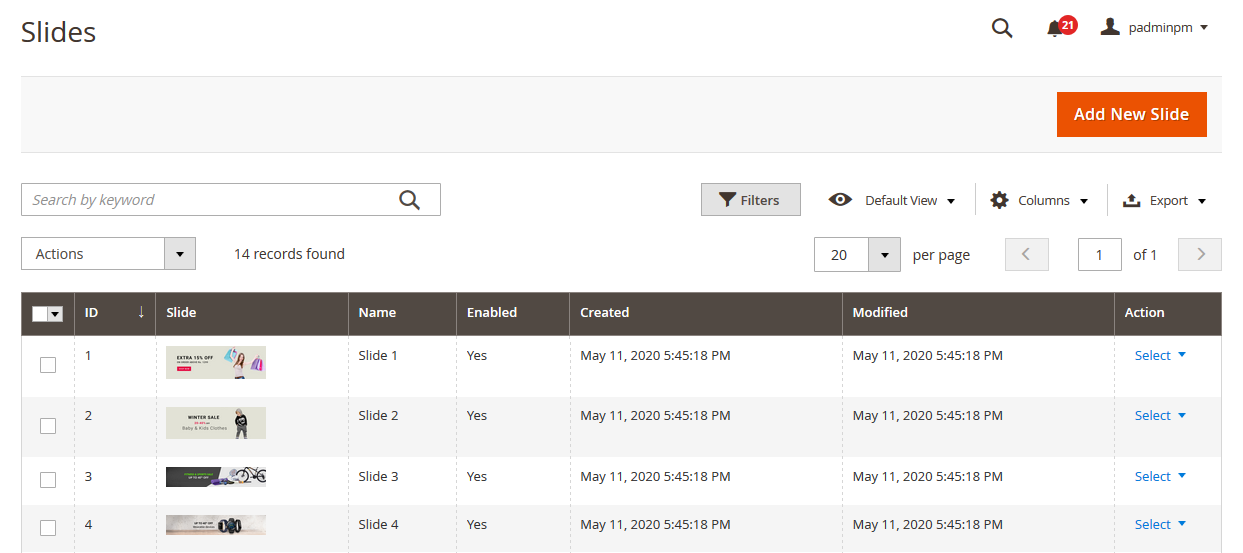 In Mange slides Admin can add/edit/delete slide images. To create a new slide Click on Add New Slide and enter the slide image details. Name – This will be the Alt Name of the image, Link - This will be a link where the user will go on click of image, use "#" (Hash) if you don't want to redirect to any page on click of the slide. Then Status- Set it to Yes or No. Sort order - This would be the order of image from all images which are added in Slider. Then the last is Slide Image – Browse the Image from your computer. You can also delete the image from the slide From Checkbox. Click on Save or Save and Continue Edit to save the changes.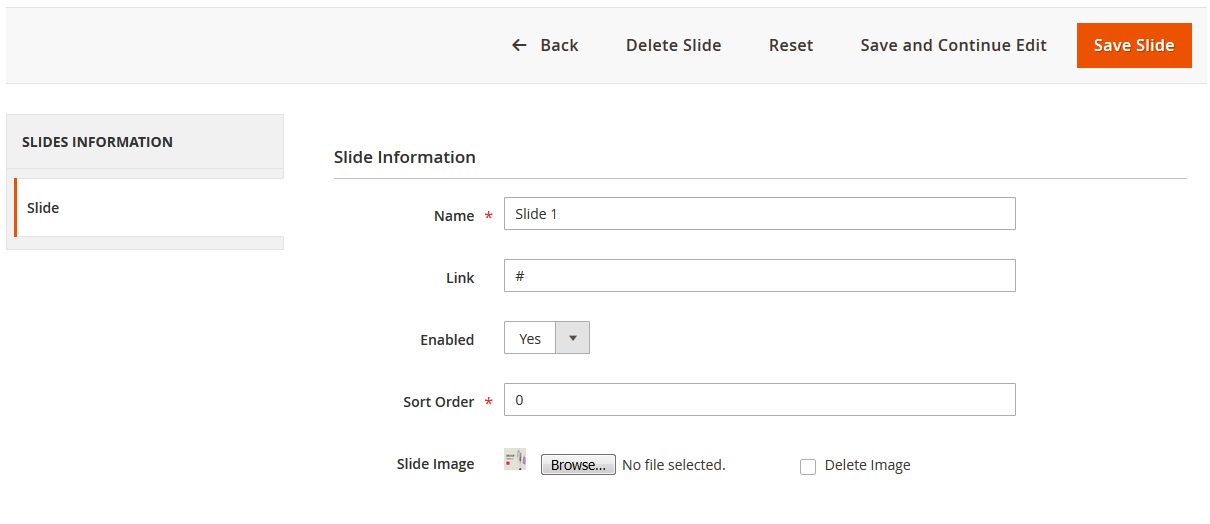 In Manage Slider Admin can set the slides for the slider and that slider we can set from Theme configuration as explained above. You can create any number of sliders and slides for theme and can enable for disable them daily like, you can Enable Set Slider one for Day and for Night Set the Slider number 2 from Theme configuration easily. There are no technicalities in it. You can add/edit/delete any slider anytime; there is not any limit in it. To create a new slider click on Add New Slider In there Add Slider Name and Set the Enabled to Yes. In the Select Slides tab Tick mark the checkbox for each slide you want to add in this slider. And Click on Save Button or Save and Continue Edit to save the changes.

So setting up Slider and adding Slides in it is so easy that it would not take more than 10-15 minutes, there is no need for any HTML coding to set the slider as most of the themes and extension do. By using Purpletree Amazing Theme, all technicalities are handled by the Purpletree team and few simple steps are there for admin or customer.
More Details of Purpletree shopamaze/amazing responsive Magento 2 theme other related blog.
Purpletree Amazing and ShopAmaze Theme for Magento 2
Slider and Slides in ShopAmaze Multipurpose Responsive Magento 2 Theme
Configurable Options for ShopAmaze Theme in Magento 2
Setting up Different Purpletree Amazing Theme Templates in Magento 2 theme
More details of Amazing Responsive Magento 2 Theme can be found here.