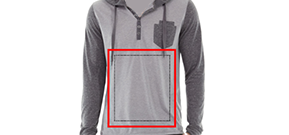 Custom Product Designer for Magento 2 is one of the best tools available to run yours online printing portal for print any design and any text on a product like T-Shirt, cap, coffee mug, etc.  Magento 2 Custom Product Designer provides may tool relate to text design and other related to clipart and image. Users can use these tools to make an attractive design on their selected product.
In the Purpletree Online Product Designer for Magento 2 extension has a different kind of functionality that allows customers can easily design their custom product and order them.
How to create custom design product
Go to Admin > Catalog > Products. In here there are products listing,
You can view new column name in here named as "Product Designer Status". From here admin would know which products are designer products and which are not. Products whose "Product Designer Status" status is Yes, are designer products and whose status is No or Blank is not designer products.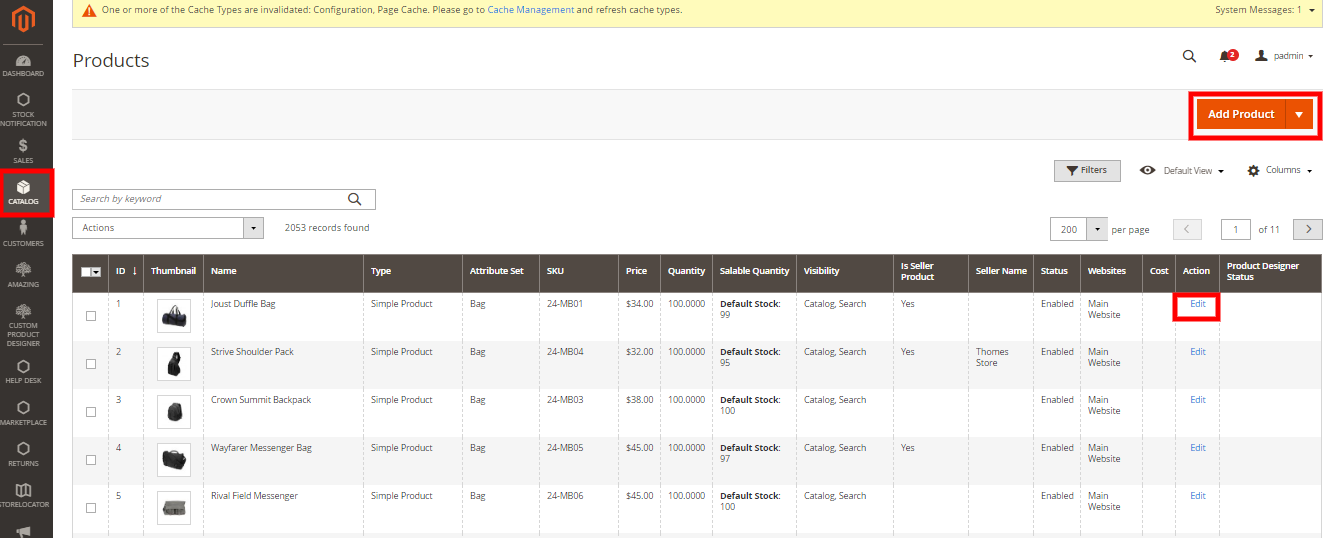 Edit the product from there admin can set if it is Custom Designer product or not. Set Product Designer Status" to Yes.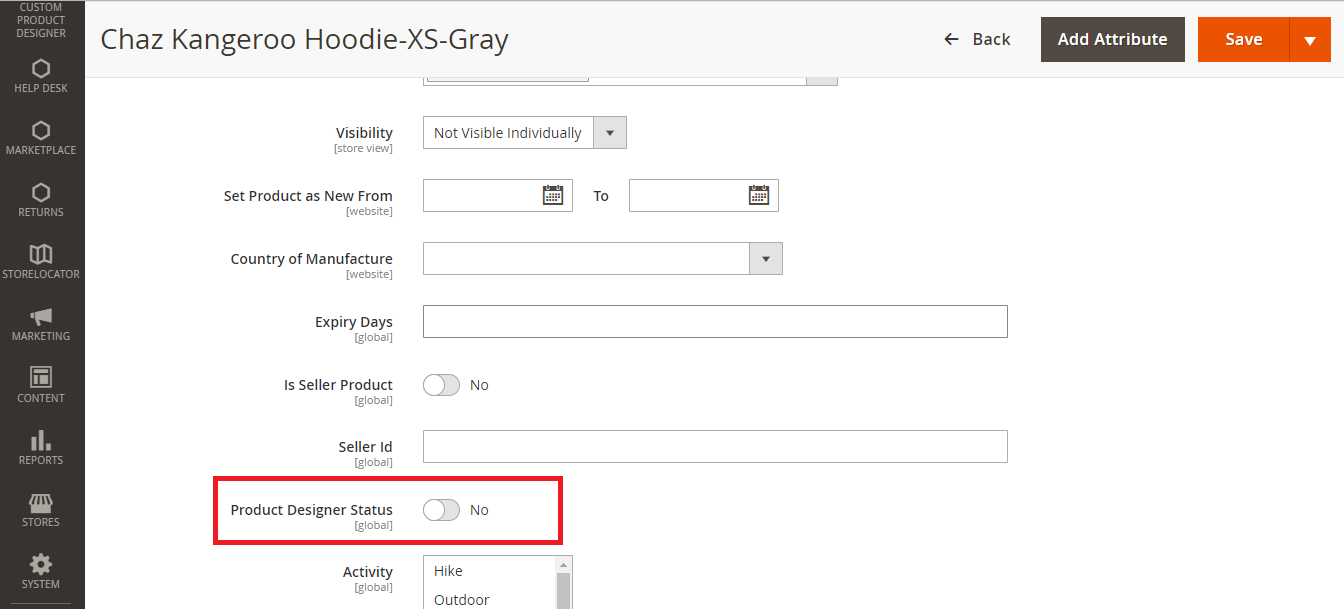 Now to Assign Canvas area to Product images, the Product Designer Status must be set to Yes. Click on Images  and  Videos. Here you will see which images are Canvas Images and which are not.

Admin can add or edit the previously added images and can set any of it as Canvas image by assigning area. Click on Image and Popup will open. From there admin can assign Image as Canvas Image and if Canvas Image Checkbox is checked only then Canvas Area can be defined for that image. Just Use the mouse to change the designer area as in rectangle form. To resize Drag from right bottom corner, or from the bottom side or from the right side only. Define the area and close the image popup. Now when you save the Product your canvas area will be saved and is ready to be designed by a user from the frontend.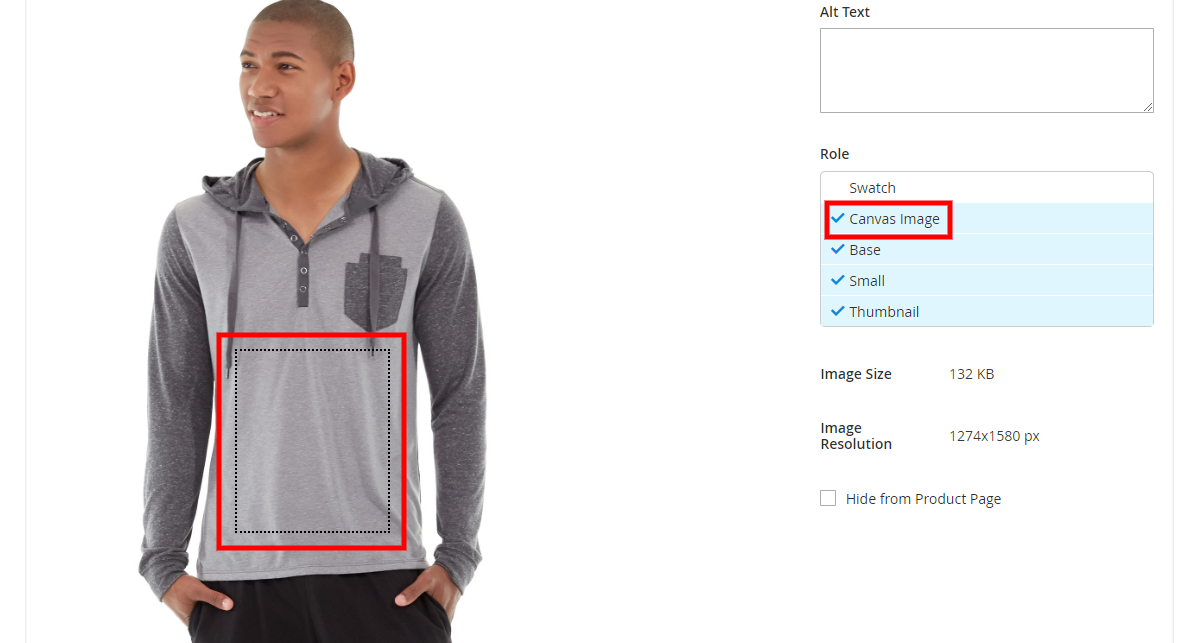 More details of Custom Product Designer for Magento can be found here