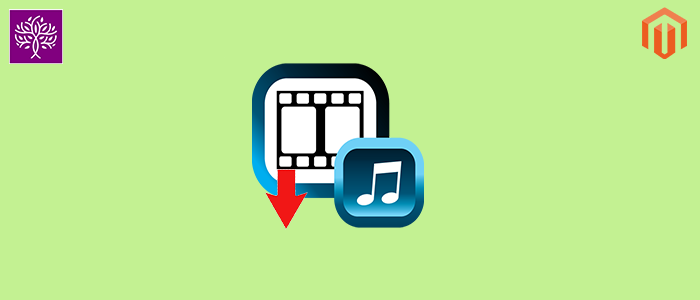 Downloadable Products are those which user buys from any website and get the Product Software, Document, URL, or any sort of files as a product. Magento allows admin to create Downloadable products and users can purchase that downloadable product and get access to that downloadable files anytime from their Account on the My Downloadable Products in Magento 2 website. So users would get their product in form of File which can be downloaded by logged in customer.
Once a Downloadable product is sold and the customer gets access to the product, then the customer can download that product any number of times from their account or as per Max Downloads defined from My Downloadable Products. But the issue is that if in case admin changes that Downloadable product file or you can say if Software is Updated and a new version is uploaded by admin for that downloadable product, it would not be available for the old customer who has already purchased the product. Purpletree Downloadable Products Pro is the solution to this problem. Using our Extension whenever the admin changes the Downloadable product file for that product, It would also be updated in the customer account in My Downloadable Products.
Setting up Purpletree Downloadable Product Pro is very easy and the admin can set up the configuration from the admin panel. Just Login to Admin > Stores > Settings > Configuration. Now go to Purpletree Tab and then Downloadable Products Pro.
Module Status – Set the Status To Yes to enable this extension.
License Key – Enter Valid License Key in here which you have got from Purpletree Team when you have purchased the product. A valid license key is required to use this extension.
License Status - Here the License status would come, this is a read-only field and you don need to do anything here
Support Expiry Days - This would be global settings that when the Support expires after how many days of purchase, Admin can also define the Support Expiry Days in each product, but if that is left blank then this setting would be used. Days would be counted from the day Product is purchased.
Mode - There are two modes available for using this extension, Support Expiration, and Product Expiration. Admin can set any mode according to their requirement.
The first one is Support Expiration, if this mode is set then in front of each downloadable product Support Expiry Date would appear as per according to Support Expiry Days. This can only be used for information purposes so that admin and customer always knew that Support of the product is expiring at that particular date.

The second one is Product Expiration mode, In this mode, purchased downloadable products would only be available until the Product Expiration date. After Expiry Downloadable product would not be available for users to download.

More details of Purpletree Downloadable Products Pro can be found here.