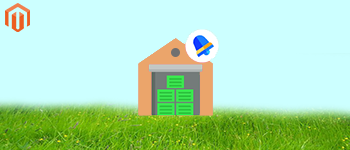 Purpletree Magento 2 multivendor extension is laced with a lot of features; such feature is low stock notification, which means if it is enabled by admin then whenever the stock of any seller product is going to finish Magento multi vendor sends an email notification to seller regarding the product quantity. Which means it's allow the seller to manage inventory in their stock so that the product is always available on the website for the customer to purchase.
Using Purpletree Magento 2 multivendor, anyone can become a seller on a website and start selling their product without the hectic of purchasing domains and hosting then setting up a website, Becoming seller is just 1 one step away by using this extension. Admin would also get the benefit of getting huge traffic on their website by having multiple sellers and would also get admin commission on order as configured in settings. Just install this extension and crate the normal website in the multivendor website having product s from multiple sellers. More and more features are also adding up in this extension day by day.
Let's take an example over here if any seller has some particular product to sell, but its price is too high for seller to put that product in bigger quantity in their stock, so what seller would do is just put some limited stock of that product in their inventory and update it on website using Magento multivendor. And that product is sold occasional, and the seller forgets about that product, so now after some time that product is sold and seller has shipped the product but forgets about the quantity of that product, this is the point where Low Stock Notification feature is useful. On purchase of Order by someone, Magento 2 multi vendor check for the quantity of that product let in inventory, if it is less as defined by admin, then it will send Email notification to Seller that particular product is Low in Stock and would be out of stock soon, so seller will further take action and update that product inventory.
Setting up Low Stock Notification in Purpletree Magento multi vendor marketplace extension is very easy, just log in to admin panel and Go to > Marketplace > Setting > Configuration > Inventory and Select Yes for Enable Low Stock Notification. Enabling this will send low stock Notification to Sellers. The next setting is Low Stock Quantity. Enter valid quantity number in this field, Purpletree Multivendor Marketplace for Magento 2 Send Low Stock Notification to Email to Seller when product quantity is equal to or less than this quantity.

Low Stock Notification will only work whenever any customer purchases that product whose quantity is going to be reduced to the set limit by admin. Email would be generated at that time only if the admin or seller changed the quantity after any customer places the order, then Low stock notification will not work. It works only at Order placed event by customer.
More details of Purpletree Multivendor Marketplace for Magento 2 can be found here.